Toughpix 2300XP Lens Kit

The Toughpix 2300XP Lens Kit extends the capability of the standard camera by offering both a close up (macro) lens able to focus 50mm-100mm from an object and a 45 Degree Wide Angle lens. The macro lens enables crystal clear images of small objects such as serial number or rating plates and the wide angle lens offers a single image view of large scenes from restricted areas such as offshore platforms.
Also in the lens kit is a low intensity LED lamp designed for both close up images and movie capture.
For the first time, inspection professionals can capture crystal clear digital images within the hazardous (explosive) area at distances of between 50mm-100mm using the macro lens supplied. Also supplied is the wide-angel lens which will increase the camera's alngle of view by 0.45 times. Also in the lens kit is the low intensity LED lamp, which is designed for close up shots and movie capture.
Related Product

ATEX Digital Camera Toughpix 2300XP Zone 1
Gallery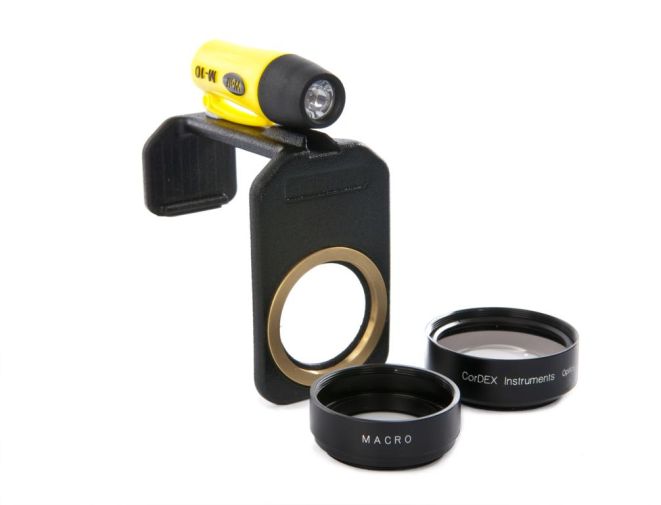 *Prices as shown on this store are indicational and subject to 21% tax, currency changes and shipping costs. For an accurate and special price please call or e-mail our support