ATEX iCam 502 Autofocus Digital Camera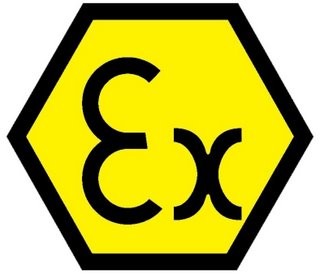 Intrinsically Safe Autofocus ATEX Digital Camera Zone 0
ATEX II 1 G Ex ia IIB T4 Ga
FM certificate temporarily not available.
Lead & Delivery Time: 1 - 5 Working Days
Article Number: 387680
-----------------------------------------
The brand new iCAM502 Autofocus is a Zone 0 intrinsically safe digicam and is the perfect visualisation tool to be used in hazardous areas. Able to take pin-sharp images from as near as 5cm, the iCAM502 is ideal for rating plates, wiring cabinets and general inspections. ATEX and IECEx certified, the iCAM502 works extremely well in most sectors of industry including Chemical & Pharmaceutical plants, Oil & Gas production platforms, Refineries and Mining to name just a few.

The iCAM502 is IP65 rated which is well suited for use within one of the most arduous environments. Its long slim lightweight enclosure, weighing under 200g, lends itself to single handed operation, rendering it very portable on your bottom line. Image quality is assessed using advanced image anlysis and reported for the user via a feedback system.

Equipped with a brand new powerful autofocus lens, powerful 4 LED flash and image sharpness technology , the iCAM502 provides excellent images in all Hazardous Area environments.

Bandwith for any computer from the safe area is quick and simple to execute via a computer usb port utilising Picture Transfer Protocol (PTP) which can be initiated automatically.

All images are time and date stamped to generate a chronological background and are coupled to the unique objective of Voice Annotation Audio records, that are systematically matched on the image filename.
Advanced Autofocus lens - pin sharp images from as close as 5cm
3.1 megapixel resolution
Image Quality Feedback System
Enhanced Auto White Balance
Powerful LED Flash Array
Variable Flash Analysis
Time & Date Stamp on Image
ATEX II 1 G Ex ia IIB T4 Ga, II 2 G Ex ia IIC T4 Gb, M1 Ex ia I Ma 0°C to +60°C
IECEx Ex ia IIB T4 Ga, Ex ia IIC T4 Gb, Ex ia I Ma 0°C to +60°C
IP65
The iCam 502 compared to other ATEX certified camera's
Downloads

ATEX iCam 502 Autofocus Digital Camera.pdf
*Prices as shown on this store are indicational and subject to 21% tax, currency changes and shipping costs. For an accurate and special price please call or e-mail our support.