ATEX Digital Camera Toughpix II (2)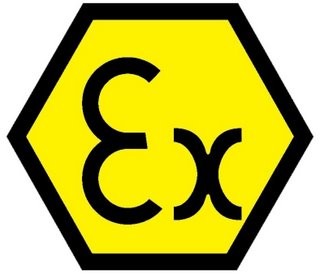 Intrinsically safe ATEX certified Digital Camera (Toughpix II)
Please note that this product is End of Life! (EOL)
The ATEX Toughpix II (2) has a sleek digital SLR styling giving it a compact look and feel. The Intrinsically safe digital camera weighs a stunning 500g less then the Tougpix 2301XP camera. The quality of the pictures taken has been increased by 16 mega pixels and now features a built in macro feature. The Toughpix 2 Intrinsically Safe camera has a screen size 2.7" inch, making it easier to zoom in onto specific details inside the zone.
The ATEX camera toughpix 2 has been equipped with a 3x optical zoom and auto focus feature to take pictures on the go. Enhanced with anti-shake technology taking a quick snap has never been easier inside hazardous areas. The intrinsically safe camera has a full strobe flash for use in low light environments or at night.
ATEX and IECEx Certified for Zone 1 IIB+H2 T6 explosive (vapour) atmospheres

16 megapixel SLR style with armoured 2.7" LCD screen

16GB memory and High Definition video

Macro, Auto-focus, Anti-shake, 3x Optical and 4x digital zoom

Reporting capability through CorDEX CONNECT™
The new Toughpix II is the ideal replacement for the older toughpix series camera. The advanced features give the new toughpix II an edge over every available ATEX camera worldwide. ToughPIX II enables the documentation of equipment and processes instantaneously, whilst the industrial grade exterior provides tough protection for the camera. This makes it ideal for use in hazardous, industrial environments.
The docking station supplied with the camera acts as a recharging station for the rechargeable battery and also enables images to be transferred to a PC via high speed USB connection.
Features
Sleek digital SLR styling
500g lighter then Toughpix 2301XP
16 mega pixel camera
2.7 inch screen
3x optical zoom
Auto focus feature
Anti shake technology
Full strobe flash
Technical Specifications
Certification information
ATEX/IECEx Certificate No:

TRAC13ATEX0046X / IECEx TRC 13.0016x
ATEX/IECEx Certificate Type:

Ex d IIB+H2 T6 Gb / II2G Gb T6
Ambient Temperature:

Tamb -20C to +50C
General Information
Image download

High Speed USB (safe area only)
Image storage

16GB
Standard image capture resolution

16 Megapixel
Zoom

3 x optical, 4 x digital zoom
Screen size

2.7 inches
Additional Features

Anti shake, auto focus, macro, face recognition
Tripod mount

1⁄4 inch 20 TPI
Detailed information
Body Material

Anodised aluminium with anti-static over mould
Lens & LCD Material

Armoured Glass
Weight

900g
IP

54
Electrical information
Battery type

Removable & Rechargeable
Capacity

1100mAh
Cell type

NiMH
Downloads
*Prices as shown on this store are indicational and subject to 21% tax, currency changes and shipping costs. For an accurate and special price please call or e-mail our support.