ATEX EX-PROOF P&T MOTOR WITH HOUSING FOR THERMAL IMAGING CAMERA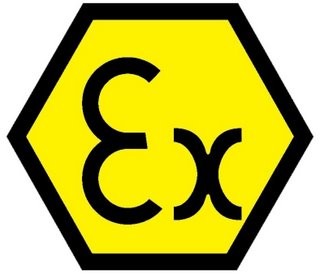 The Pan and Tilt unit EXPTC010G is made with solid Anticorodal aluminum,
bite the dust cast combination of AISi 7Mg EN - AB 42000 gathering. EXPTC010G is outfitted with a
germanium seeing window intended for Thermal Imaging Camera establishments.
The germanium window sythesis has surprising properties and spreads
transmission from 7.5 to 14μm IR extend with the best optical quality.
All outer parts are stove enameled.
The framework incorporates a lodging with similar qualities of the EXHC000G and
a Pan and Tilt, intended for development both on a level plane and vertically. The particular
normal for the gadget is the nonattendance of outer wiring in revolution, either for
the control of the Pan and Tilt or for the camera and focal point. This arrangement makes the
establishment and the upkeep of the Pan and Tilt simple. One multi-conductor link
turns out from the base of the Pan and Tilt through a link organ. The EXPTC010G is
provided with preset, auto-container and lodging radiator and discretionary sunshield.
The P&T capacities are controlled by the EXDTRX telemetry beneficiary..
EXPTC010G 2016/04/27
VIDEO SECURITY PRODUCTS Specifications subject to change without notice.
Specialized DATA
GENERAL
Non-destructive pass on cast aluminum (anticorodal)
Epoxy powder painted with orange peel impact, RAL7032
MECHANICAL
Not to be introduced topsy turvy
Even pivot: 0-360°
Even speed (settled): 6°/s
Skillet Torque: 2.5kgm
Vertical plane development: ±90°
Tilt speed (settled): 2.4°/s
Vertical torque: 6kgm
1x Ex d 3/4" NPT IP66 ATEX link organ for heavily clad link at the base of the P&T
Pre-wired multipolar heavily clad link typically provided with 7.5m (25ft) length: measurement
21.4mm (0.85in): 21 posts 0.5mm², 6 shafts 1.5mm², 2 RG179, 75 Ohm
Least twisting radius:10x link distance across
Outer measurements: 427.5x571.4x560mm (16.8x322.5x22in)
Inward measurements: Ø 180x380mm (7x14.9in)
Inward usable region: 100x100x280mm (3.9x3.9x11in)
Unit weight: 56.5kg (124.6lb)
Germanium window
Dimensions (Ø): 155mm (outer), 114mm (4.5in) (inner)
Thick:12mm
External scratch-safe treatment: Hard Carbon Coating (DLC)
Internal antireflection treatment
Spectral range: 7.5μm ÷ 14μm
ELECTRICAL
Control supply IN 24Vac, 50/60Hz
Flat and vertical engine utilization: 50W max
Standard vertical and flat preset potentiometers
Warmer Ton 10°C±4°C (50°F±7°F) Toff 25°C±3°C (77°F±5°F):
IN 24Vac, utilization 20W max
Gadgets to introduce inside the lodging:
Camera outfitted with focal point with max add up to force of 20W
Power supply max 24Vac (just for simple camera)
Usable volume for camera/focal point: 2800cm³
Minimum separation between the dividers of the lodging and the camera/focal point: 12mm
ENVIRONMENT
Indoor/Outdoor
Working temperature with warming: - 20°C/+50°C (- 4°F/122°F)
Continuously allude to the temperature in the stamping.
Relative Humidity 10-95% (no buildup)
Confirmations
ATEX (EN 60079-0: 2009, EN 60079-1: 2007, EN 60079-31: 2009):
bEx II 2G Ex d IIC T6 Gb
bEx II 2D Ex t IIIC T85 °C Db IP66
c 0044: advise number from equipped body
EAC EX:
Ex II 2G Ex d IIC T6 Gb,- 40°C/+50°C
EX II 2D Ex t IIIC T85°C Db - 40°C/+50°C, IP66
Extras
EXPTS000 Sunshield 650mm for EXPT arrangement
Sections AND ADAPTORS
EXPTWB000 Bracket RAL7032 for EXPT arrangement
Bundle
Display Number Weight Dimensions (WxHxL) Master container
EXPTC010G 61.2kg (135lb) 76x41x67cm
(30x16x26.4in) -
**bij order waarde beneden de 450 euro 25 euro klein order toeslag!
Prices as shown on this store are indicational and subject to 21% tax,
currency changes and shipping costs. For an accurate and special price please call or e-mail our support.