ATEX Auto focus Zoom Camera PAL 80AFEX - Serial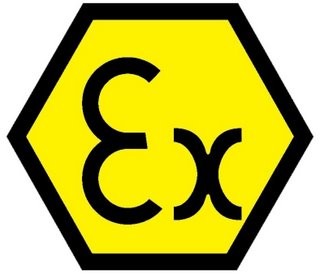 A Robust Digital CCTV Zoom Camera:
The AF 80AFEX ATEX Digital CCTV Zoom Camera is a robust and explosion proof digital zoom camera that can be used in the most extreme weather conditions. The ATEXCCTV Digital Zoom Camera helps with visibility where and whenever needed. The 80AFEX system can be used in various situations on ships and vessels, e.g. in the machine room, pump area. winches, on helicopter landing pads, car decks, ferrys, any imaginable objective is possible.
Optimal safety in machine rooms and technical installations is of vital importance in the maritime sector. The system is therefore on the lookout 24 hours a day, 7 days a week. The hightech components and features of the ATEX Digital CCTV Zoom Camera are user friendly and easy to operate.



Safety On The Go:
The Explosion Proof Digital CCTV Zoom Camera can be operated either individually by hand, from a distance, or as a group with the use of the CAM-PRO software system, where one can either use a computer mouse or a tracker ball to control the various observation locations and cameras. What ever the problem or situation, it will not only keep an eye on the safety and the safety of others on board, as well as of various areas on and around the ship or vessel. Nothing goes unnoticed to the camera's eye.
The ATEX Digital Zoom Camera is manufactured under the strictest quality management conditions. The ATEX Digital Zoom Camera is Eex certified and can be used in potentially explosive areas.



CCD sensor:
1/4" type EX view HAD CCD
Picture elements:
752 (H) x 582 (V) (approx. 440 000 pixels)
Resolution:
460 TVL.
Lens
f = 4,1 mm (wide) to 73,8 mm (tele). 216x zoom ratio; 18x optical zoom, 12x digital
Lens speed:
from wide optical to tele (optical) 2,1 sec. (f=1,4 to f=3,0 zoom movement speed)
Angle of view (H):
48° (wide) to 2,7° (minimum object distance)
Min. working distance:
10 mm (wide), 800 mm (tele)
Min. illumination:
0 Lux (f1,4 1/50 sec. PAL) 0,05 Lux (f1,4 1/3 sec. PAL)
S/N ratio:
50 dB or more
TV system:
PAL, CVBS, Output: 1 Vtt composite video into 75 ohm
Construction:
Sun cover and housing: aluminium. Bracket and mounting parts RVS
316. Suitable for mobile applications with shocks and vibrations.
Protection:
Corrosion proof housing black Nituff (PTFE coated according Mil-A-6347A type II offshore proof accorgding IEC 60068-2-52, condense- and watertight IP 68, (25 m under water) acc. to DIN/IEC 529, dry-nitrogen filled, 1 Bar overpressure monitored by 2 absolute pressure sensors, long term stability 0,1% per year. Voltage barriers for sensor circuit.
Approvals:
Specifications are according to CENELEC EN 50016, CENELEC EN 50014 and CENELEC EN 50028. Weather-, shock-, vibration-, corrosion- and explosion proof Nemko 02ATEX474X certificated colour camera EEx pm II T5, -30°..+75°C, suitable for zone 1 and 2. EEx II 2 G (Eex II 2DG for dust applications is possible upon request)
Bracket:
Standard bracket, including bolts, nuts and washers. Suitable for mounting hanging, overhead and standing.
Operating temp:
EEx pm II T5 -40°C<Ta<+75°C,
Glass:
Chemically hardened lens glass, 7x stronger than ordinary glass, scratch proof surface, following "VII Flachgläser"(german std.)
Weight :
3 kg (including 5,5 m cable)
Power input :
Via control box where mains input control box 230 V/AC 50 Hz. or 110V/AC (switchable inside control box).
Power consumption:
Temperature <0°C (demister on): 7,2 W & >0°C (demister off): 3,6 W
Downloads

Atexshop_80AFEX.pdf
*Prices as shown on this store are indicational and subject to 21% tax,
currency changes and shipping costs. For an accurate and special price please call or e-mail our support.