ATEX Spectrum SpecCamAQ60 Zone 1 & Zone 2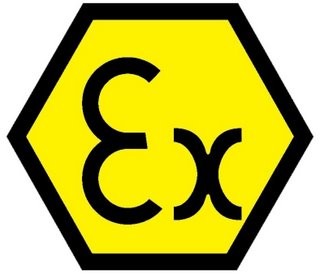 A revolutionary explosion-proof security camera SpecCamAQ60.
The SpecCamAQ60 is revolutionary explosion-proof camera
solution for oil and gas markets around the world. This
lightweight Exd solution is lightweight but not light in
performance. The 316L construction makes it a duly suited
solution for all onshore and offshore environments. With
stainless steel mounting hardware, vibration dampening
mounts and certified secondary fall retention technology
the SpecCamAQ60 is the safest and most effective solution
on the market. Utilizing Axis Communications new Q6045-
E it provides the widest field of view—with a 62.98°
horizontal angle of view. In addition, AXIS Q6045-E offers
the highest level of detail as it delivers HDTV 1080p
performance in compliance with the SMPTE 274M standard
regarding a 1920x1080 pixel resolution, full frame rate at
25/30 frames persecond, HDTV color fidelity and a 16:9
format. HDTV 1080p provides more than double the
number of pixels as HDTV 720p (1280x740p). While AXIS
Q6045-E has 20x opticalzoom, the combination of the
zoom factor and HDTV 1080p allows the license
plate of a vehicle to be read from 275 m (900 ft.)
Downloads
*Prices as shown on this store are indicational and subject to 21% tax, currency changes and shipping costs. For an accurate and special price please call or e-mail our support.