ATEX
Thermal CAMERAS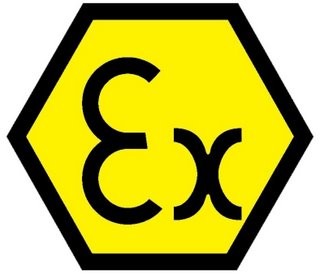 SeSys have added to their scope of ATEX/IECEx scope of confirmed cameras another warm model. Inside a 316 stainless steel lodging,
the camera has effective examination to screen development and in addition a temperature touchy choice that can be utilized to trigger a caution in light of the temperature of a region of intrigue.
Especially suited to edge checking and resource administration, the ensured warm cameras bolster early cautioning alerts being raised for an extensive variety of uses.
Temperatures between - 40C to +550C in augmentations of+/ - 10C can be measured.
This temperature affectability is likewise helpful for distinguishing moving articles with the camera's inherent examination fit for following development of a question and creating cautions appropriately.
Control utilization is an industry driving 6W and using standard PoE organizing keeps establishment and charging at an adaptable and proficient level that can be rapidly and cost successfully overseen.
Occasions might be recorded by means of a trigger contribution to the camera.
For instance, the trigger might be from a procedure control instrument that actuates the camera, sending a picture to an email address or FTP server.
An info hindrance is utilized for consistence and wellbeing.
On the off chance that the LED lighting unit is incorporated, the lights will initiate consequently to give an unmistakable picture on the range of intrigue.
ATEX and IECEx confirmed IP CCTV cameras for gas and vapor environment in zone 1 and 2 and clean situations 21 and 22.
ATEX is an European standard and IECEx is perceived globally in nations that incorporate USA, Canada and Australia.
*bij order waarde beneden de 450 euro 25 euro klein order toeslag!
Prices as shown on this store are indicational and subject to 21% tax,
currency changes and shipping costs. For an accurate and special price please call or e-mail our support.