Atex Entel HT900 Advanced With Keypad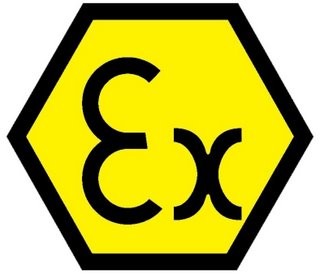 Atex Entel HT900 Advanced With Keypad

For systems communications requirements, the advanced signalling 255 channel HT9X6 is an elite product, providing feature rich and flexible communications. Features include FFSK signalling, as well as variable point voice scrambler, channel scanning, shunting mode, personal attack alarm, whisper mode and lone worker. Furthermore, man down, Bluetooth and GPS automatic location information options are also available.
Utilising the latest intelligent Lithium-Ion battery technology, your HT9X6, if dealer enabled, will display a battery cycle count each and every time you power-on your radio. For your convenience it will even alert you to imminent battery life expiration. This MIL-STD 810C/D/E/F construction, IP68 approved portable has a high visibility back-lit display with scrolling text, allowing for text messaging and the use of its easy to use intuitive menus.
Specifications
Frequency Range
66 - 88MHz (HT916)
138 - 174MHz (HT926)
400 - 470MHz (HT986)
450 - 520MHz (HT986-U)
Channels
255 Channels
Channel Spacing
12.5 kHz / 25 kHz
Communication Method
Simplex / semi duplex
Antenna Impedance
50 ohm
Antenna
Whip / stubby
Battery Type
1800 mAh Li-Ion battery pack
Power Supply Voltage
7.4V DC
Current Drain (nominal)
TBA
Duty Cycle (5/5/90)
TBA
Microphone
Internal condenser microphone
Operating Temperature
-20° to +55°
Size (mm)
59.5(W) x 130(H) x 37(D)

W = 59.5 (62 including protrusions)
H = 130 (145 inc knobs)
D = 37mm (41 including battery protrusions)

Weight
277g with battery and aerial
Power Output
1W
Modulation
8K0F3E/16K0F3E
Oscillator Method
PLL
Frequency Stability
< ±0.00025% (±2PPM)
Maximum Deviation
±2.5 kHz(Narrow)/ ±5 kHz(Wide)
Audio Distortion
< 5% (1 kHz 60%)
Spurious Emission
-68 [dBc]
Hum & Noise
-40 [dB]
Receiver Type
Double Super Heterodyne type
Sensitivity
-0.25uV (12dB SINAD)
Frequency Stability
±0.00025%(±2PPM)
Spurious Rejection
-60 dB
Adjacent Channel Selectivity
-60 dB (Narrow) , -70 dB (Wide)
Distortion
< 3% Typical
Hum & Noise
-40 dB
Audio Output
1W
Speaker Size
38 mm
General Features
- Submersible to IP68 (5 metres for 1 hour)
Entel is the first manufacturer to offer the superior IP68 specification, whereby we ourselves determine at what depth and for how long our equipment must remain waterproof. Not content with just the standard IP67 entry-level (1 metre for 30 minutes) Entel's IP68 HT series is certified as waterproof-submersible to an unprecedented depth of 5 metres for 60 minutes.

Aware that the smallest tolerances of case size and material variation alone could compromise your radio's waterproof integrity, uniquely, each individual Entel portable is tested on a custom-built air pressure test-jig to ensure it meets the exacting high standards we have set for ourselves.
- MILSTD 810C/D/E/F
Meeting MIL-STD 810C/D/E/F commercial grade construction for tough, enduring performance, the Entel's HT and HX series 2.0 portables conform to stringent standards, enabling them to withstand the everyday rigours of shock, vibration and the corrosive effects of dust and moisture, ensuring many years of trouble free use in the most hostile environments.
- 1800mAh Li-Ion battery
All Entel portables come with the latest intelligent Lithium-Ion battery technology as standard. Whichever model you choose, these batteries will count the number of completed charge cycles, which on LCD variants, if dealer enabled, can be displayed when you power-on your radio.

For your convenience it will even alert you to imminent battery life expiration. Another advantage of Lithium-Ion battery technology is the way it maximizes duty cycles, while the elimination of memory effect means there is no need to fully discharge the cells before recharging. Therefore you are assured a full duty cycle each and every time you take your radio from its charger.
- Flash upgradeable to add future features
Entel proposes to continuously add/upgrade features to its range of radios. Using Flash Upgrade technology your radios can be upgraded by your Dealer at any time.
- Robust accessory socket
A completely redesigned accessory connector, when secured to the portable, is designed to withstand any amount of punishment from dropping to careless misuse. Furthermore, the securing bolt incorporates a shearing point to protect the connector.

On selcall and advanced variants, the connector provides a programmable interface for audio accessories and data devices, as well as a custom interface for any special applications.
- 255 channels
The HTxx5 comes with 255 channels.
- Full 20-key keypad
Allows true versatility with your Entel portable.
- Scrolling graphic LCD display
LCD display variants offer more information and versatility. For example, our high tier radios can display: Channel Name, Caller ID, Text Messages, Emails etc.
- Multi-function encoder control
The encoder control fitted on top of our high tier range of radios provides: Volume control, channel change, navigate contact, status & message lists etc. In addition you can use the encoder to quickly navigate your user friendly menus.
- Scan/priority scan
Both HT and HX series portables have the facility to scan for an active channel. When an active channel is found, the radio will automatically select that channel for you. Priority scan will allow you to select one channel in the scan list that is treated as a "Priority". It will be checked more frequently than all other channels in the list.
- Voice annunciation (option)
Speaks the channel number and basic settings so you can operate the radio without having to look at it.
- Bluetooth™ wireless communications (option)
Allows you to connect a Bluetooth audio or data accessory.
*Prices as shown on this store are indicational and subject to 21% tax, currency changes and shipping costs. For an accurate and special price please call or e-mail our support.