This product is EOL (End Of Life)
Ex-protected laser tachometer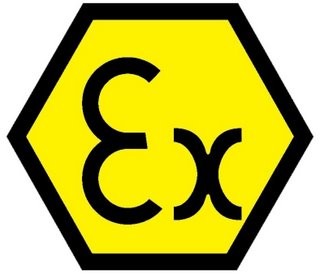 Product Description:
The simple 3 push-button operation and the large clearly-readable display with over-head facility enables a wide, flexible field of application. This light-weight device provides an easy one handed operation and facilitates the carrying-out of measurements after which it can be stowed away in the tool box or jacket pocket.
Applications are to be found in the process controlled field for the contactless measurement of the revolutions of a shaft at a safe distance using a laser beam. For boiler mixers, the rotor speed can be read from the drive shaft at a safe distance and documented.
Motor revolutions can be acquired contactlessly in the immediate vicinity without having to open or remove safety fittings such as covers or protective grills. The duration of pulses or the intervals between them can be simply, easily and accurately ascertained. Data can be simply acquired within Ex-protected areas without having to switch machines off because laser-accurate measurements can be made at a safe distance through protective devices thus complying with safety regulations. The transport speed of conveyor belts can be exactly measured using the add-on adapter and thus directly recorded in the documentation.
Features:
* High accuracy
* Handy size
* Digital display also for over-head measurement
* Types of measurement - revolution, speed
* Measurement range 3 - 99,999 rpm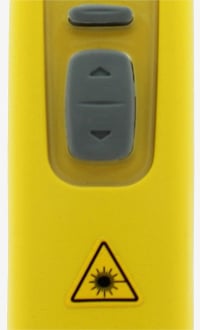 Technical Data:
* Optical / laser reflected measuring system
* Laser Class 2
* Operates up to 6 months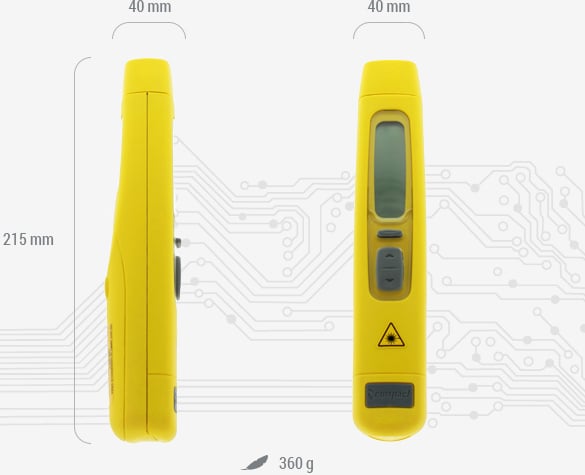 Ex Certificates: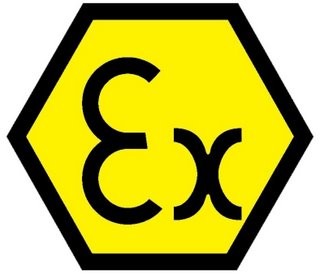 Certification No.: BAS 01 ATEX 2301 X
II 2G Ex ia op is IIC T4 Gb
Scope of Supply:
* A2109/LSR
* Batteries
* Carrying case
* Adaption wheel
* Reflex marks
* Calibration statement
* Instruction manual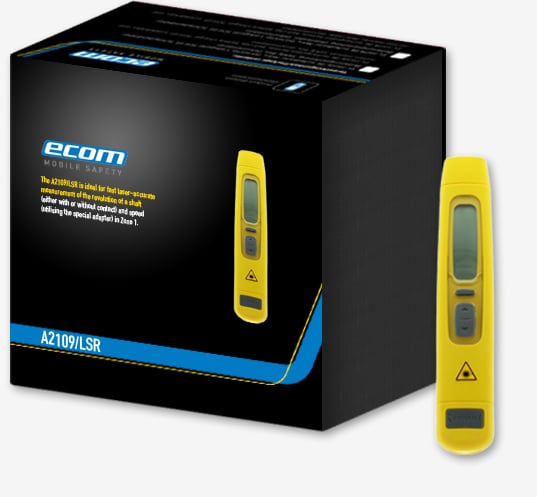 Downloads

Ex-protected laser tachometer-datasheet.pdf
*bij order waarde beneden de 450 euro 25 euro klein order toeslag!
Prices as shown on this store are indicational and subject to 21% tax,
currency changes and shipping costs. For an accurate and special price please call or e-mail our support.