HMT-1Z1 hands-free Head Mounted Tablet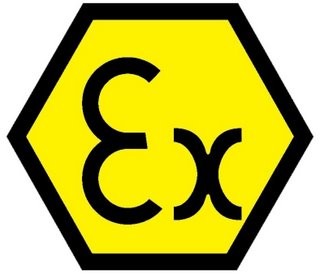 The RealWear/i,safe HMT-1Z1™ provides the foundation for Connected Worker programs. It is the world's first intrinsically safe head mounted wearable computer that meets Class 1 Division 1 and ATEX Zone 1 certifications – meaning it presents no ignition risk where potentially explosive atmospheres exist in normal routine operations.
Additionally, use it in wet, dusty, hot, dangerous and loud industrial environments. A fully rugged head-mounted device, it optionally snaps into safety helmets or attaches to bump caps and can be used with safety glasses or corrective eye wear.
Similar to the RealWear/i,safe HMT-1 in functionality, this model is ideal for use in oil & gas operations in upstream, midstream and downstream, chemical plants, aviation fueling, industrial gases supply, electric car battery servicing and more.
The RealWear/i,safe HMT-1 works with powerful software applications from our solution partners in four core categories, each optimized for completely hands-free voice control. That means no scrolling, swiping, or tapping - just simple voice commands. Use it for remote mentor video calling, document navigation, guided workflow, mobile forms and industrial IoT data visualization.
The high-resolution micro display fits just below your line of sight and views like a 7" tablet. It's an industrial dashboard: there when you need it and out of your way when you don't.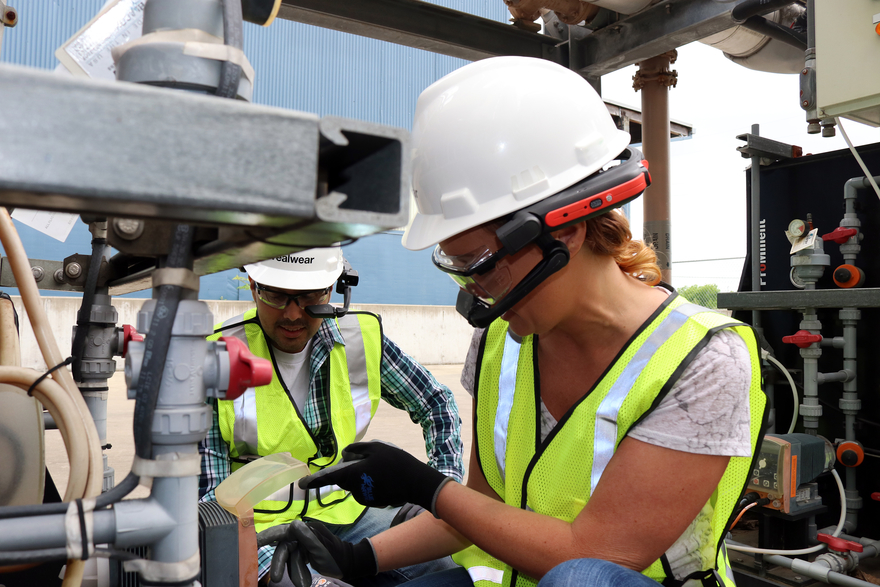 Technical Data:
type
HMT-1Z1
operating system
Android™ 6.0.1
+ WearHF™ hands-free interface
weight
430 g
processor
2.0 GHz Qualcomm Snapdragon 625 with
Adreno 506 GPU - OpenGL ES3.1 & OpenCL 2.0
memory
16 GB ROM
2 GB RAM
microSD slot
included applications
document navigator,
camera with barcodereader,
video recorder,
media player
Bluetooth®
4.1 LE
Wi-Fi
WiFi IEEE 802.11 ac/b/g/n;
2,4 GHz and 5 GHz
GPS
GPS, GLONASS, BeiDou, Baidu A-GPS
battery
3400 mAh
full shift (9-10 hrs) with typical use
display
20° field-of-view,
1 m fixed focus,
24-bit color LCD,
0.33 inch diagonal,
outdoor visible,
resolution WVGA 854 x 480 pixel
IP66
protected against dust and water, 2 meter drop
MIL-STD-810G
drop-protection,
tested against: extreme temperatures,
barometric pressure,
humidity and vibrations
camera
16 MP 4-image stabilized,
PDAF with LED flashlight
loudspeaker
Internal 91dB loudspeaker
4 digital microphones with active noise cancellation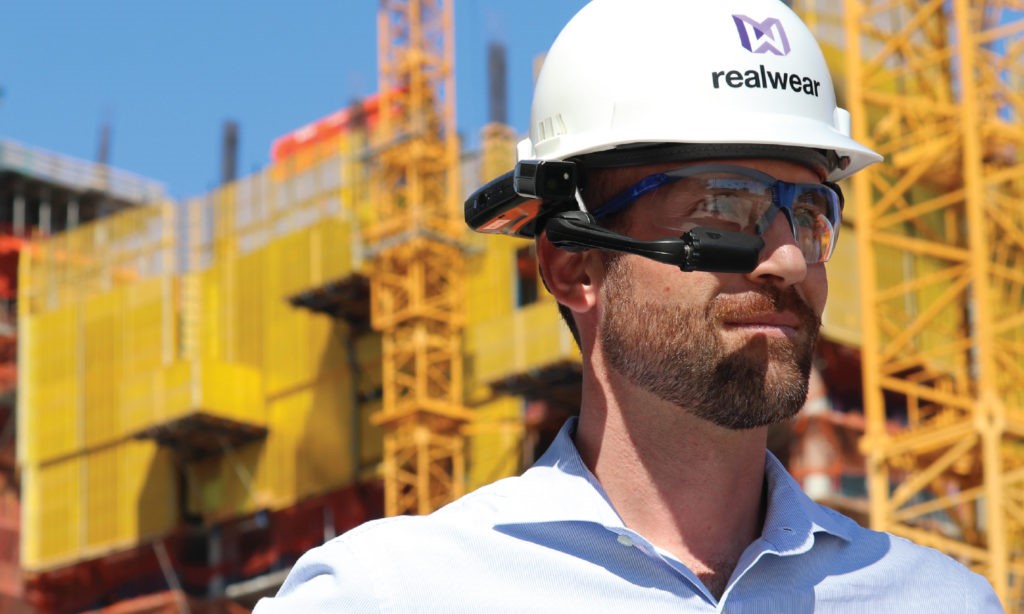 The HMT-1Z1 is the world's first intuitive and fully hands-free Head Mounted Tablet (HMT) for work in the hazardous area 1/21 or CSA Class I, II, III Division 1.

ADVANTAGES:
AndroidTM 6.0.6 + WearHFTM hands-free interface
Bluetooth 4.1 LE
Wi-Fi 802.11 a/b/g/n/ac
16 MP camera with 4-image stabilized, PDAF
Camera with barcode-reader (by application)
Hands free
Internal 91 dB loudspeaker
4 digital microphones with active noise cancellation
WVGA Display with 20° field-of-view
PPE compatible
i.safe MOBILE headset HMT-1Z1
APPROVALS:
ATEX Zone 1/21
II 2G Ex ib IIC T4 Gb
II 2D Ex ib IIIC T135°C Db IP6X
IECEx Zone 1/21
Ex ib IIC T4 Gb
Ex ib IIIC T135°C Db IP6X
CSA
(approved for North America)
Class I Division 1, Groups A, B, C, D, T4
Class II Division 1, Groups E, F, G
Class III Division 1
Downloads

Datasheet-HMT-1Z1.pdf

For orders under € 450 we charge € 25 order costs.
Prices shown on this website are before taxes, currency changes and shipping costs.
For an accurate price please contact our sales team at info@comm-co.com