ATEX Dual-State Temperature Sensor DCT-2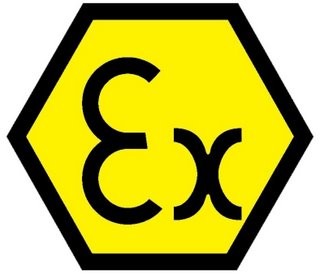 Intrinsically Safe Temperature Sensor
II 1G Ex ia IIC T6
The ATEX Temperature Sensor is the perfect Temperature monitor used for monitoring temperature of metal components in machinery and the temperature of gasses and liquids in containers and pipelines in hazardous explosive areas. The Dual-state DCT-2 ATEX Temperature Sensor is based on electrical current step changes in the measuring circuit due to temperature and is designed to work with a NAMUR switching amplifier.
The ATEX Temperature Sensor measures the current in the circuit changes in steps from a value of <1.2mA to >2,1m when the set temperature threshold is exceeded. The ATEX DCT-2 Temperature Meter has an NTC thermistor as measurement element and an operating temperature during manufaturing of +40C up to +105C. The ATEX Dual State Temperature Sensor has a sinusoidal vibraion of 10 / 55 Hz with an amplitude of < 0,35mm.
Technical Specification
Measurement element:
NTC thermistor

Measurement output adapted to work

with IS connector amplifier:

NAMUR standard compliant with EN 60947-5-6:2002
Current for temperature below operating threshold:
< 1.2 mA
Current for temperature over operating threshold:
> 2.1 mA
Operating threshold temperature set during manufaturing:
+40C to +105C
Operating threshold error:
Max. +0C / -4C
Connection hysteresis:
Min 10C
Ambient temperature:
-20C up to +110C
Measured medium temperature:
-25C up to +110C
Relative air humidity:
maks 95% in temp +40C
Sinusoidal vibration:
10 / 55 Hz, amplitude < 0.35mm
Atmospheric pressure:
860 / +1101 hPa
Max. pressure in container or pipeline:
5 MPa
Operation type:
continous
Galvanic separation measurement circuit - enclosure:
500V rms AC 50Hz
Anti explosive feature:
II 1G Ex ia IIC T6
Functional safety integrity level:
SIL 1
Safety degree provided by enclosure
IP65
Enclosure material:
stainless steel
Inlet thread:
M14 x 1,5
Mass w/o cord:
max 0,15 kg
Downloads

Coming Soon


*Prices as shown on this store are indicational and subject to 21% tax, currency changes and shipping costs. For an accurate and special price please call or e-mail our support.