ATEX Barcode Scanner PSCAN-M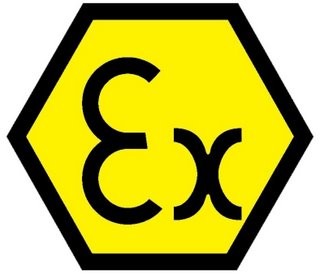 Intrinsically Safe Zone 1 barcode scanner
The ATEX Barcode Scanner PSCAN-M is a reliable barcode scanner for use in zone 1 and serves as a wireless scanner in operating dat acquisition or logistic applications. The ATEX Barcode scanner supports all common 1D barcode technologies and can read damaged and difficult to read barcodes. The ATEX PSCAN-M has a rugged housing to ensure full functionality and can withstand drops from a height of two meters. Three green LEDs located on the top and back of the ATEX barcode reader are visible from any angle and confirm that the code has been read successfully. Configuration is fast and is simplified by capturing system barcodes.
The ATEX Barcode Reader PSCAN-M comprises the handheld PScan-M and the base station PScan-B for use in hazardous areas as well as the charger PScan-C, which will be installed in the safe area. The comfortable reading distance of 1100 mm and the range from the base station up to 50 meters to the interpreting device meets user requests for data capturing under industrial conditions.
Reliable reads damaged and dirty barcodes using the patented Puzzle SolveTM technology
Functional reliability guaranteed after fall from 2 m
Aiming system with a red spot for safety reading
PSCAN-M

Wireless
Approved for Zone 1 (ATEX)
All standard barcode families supported
Downloads
Coming Soon
*Prices as shown on this store are indicational and subject to 21% tax, currency changes and shipping costs. For an accurate and special price please call or e-mail our support.