This product is EOL (End Of Life)
Intrinsically Safe Battery Powered Clock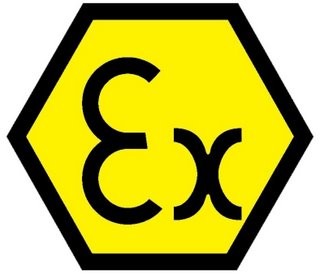 Intrinsically Safe for use in all gas hazardous areas
II 1G Ex ia IIC T5
The BA369 is an intrinsically safe, battery powered, panel mounting digital clock that will accurately display local time in a hazardous area. The clock incorporates a temperature compensated crystal oscillator that ensures less than one minute error per year at ambient temperatures between 0 and 40°C. For most industrial applications this accuracy is adequate, but if greater precision is required, or the display must be traceable, the BA369 may be synchronised with an external time standard.
The 25mm high wide-angle display is easy to read and allows installation of the clock in almost any panel or cubicle. Hours and minutes are continuously displayed separated by a flashing colon to show that the clock is functioning correctly. Operating a front panel push-button will change the display to seconds or to the date. When the button is released the original display will return.
ATEX intrinsic safety certification permits permanent installation in Zones 0, 1 or 2. When used as a stand-alone clock no wiring is required. The clock is powered by an internal BEKA BA491 intrinsically safe battery that may be replaced within the hazardous area.
Intrinsically Safe Certification
25.4mm high display
+/- 1 minute accuracy per year
Replaceable battery 3 years typical life
IP66 front panel
Local or remote synchronisation
3 year guarantee
Downloads

Product Guide

*Prices as shown on this store are indicational and subject to 21% tax, currency changes and shipping costs. For an accurate and special price please call or e-mail our support.