ATEX iANT221 Dual Band Rugged Antenna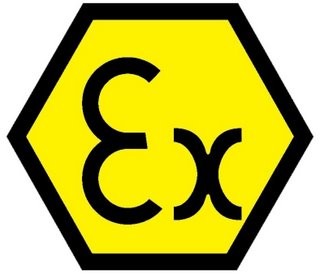 Suitable for Groups II, III
-40°C to 70°C
Simple Apparatus
IP67
The iANT221 is a rugged antenna for use in hazardous areas
It is suitable for either indoor or outdoor use, and is optimised for use in WLAN installations in the 2.4GHz/5.8GHz spectrum for IEEE802.11 b/g/n/ac wireless networks or 2.4GHz/5.8GHz wireless mesh Ethernet networks. The dual band functionality ensures users can install the latest enterprise class MIMO wireless hardware which utilises both the 2.4 & 5GHz frequencies at the same time, or change their wireless device operating frequency without the need to replace antennas.
Please Note: The iANT2xx range of antennas is classed as "Simple Apparatus" under international intrinsic safety standards. IEC 60079-25 requires that simple apparatus equipment used in an intrinsically safe electrical system is compliant with IEC 60079-0, IEC 60079-11, IEC 60079-14 & IEC 60079-25. Extronics has assessed the iANT2xx antenna range together with our intrinsically safe certified wireless products to provide solutions compliant to all relevant standards. Therefore iANT2xx antennas can be deployed in a hazardous area, as part of an Extronics system, without the need to undergo further assessment. Compliance is also maintained if an iANT2xx antenna is used with the Extronics iSOLATE500 RF galvanic isolator. If the antenna is not to be used with Extronics' products, then the system designer must assess the hazard and demonstrate compliance to the relevant standards.
DOWNLOADS

Coming Soon..
*Prices as shown on this store are indicational and subject to 21% tax, currency changes and shipping costs. For an accurate and special price please call or e-mail our support.