ATEX Zone 1 WLAN Access Point Series 9710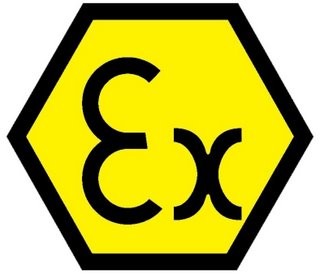 The ISwireless WLAN access point Series 9710 is an access point for industrial use which has an Ethernet 100 Base-T connection. The device has a bit rate of up to 54 Mbit/s and supports the standards IEEE 802.11b/g (2.4 GHz ISM band) and 802.11a (5 GHz ISM band). Since it has been designed for the international use, it has many features which qualify it for the industrial use in the process industry.
Applicability for hazardous areas, IGMP Snooping, OFDM for higher noise immunity, repeater mode, an OPC server diagnostics, extended temperature range, high vibration resistance and DIN-rail mounting.
We also offer a version which conforms to 802.11n upon request.
Note: NEC solution on request
Features:
Compact WLAN access point enables communication with portable devices such as barcode scanner, cameras, PDAs in Zone 2 / Div. 2
Open standard conforms to 802.11a/b/g (802.11 n on request)
Robust and compact design for use in industrial environment
Temperature range -40 ... +60 °C
Flexible design for use in Zones 2, 22 and Class 1 Div. 2
Field enclosures made of stainless steel with IP66
DOWNLOADS

Coming Soon..
*Prices as shown on this store are indicational and subject to 21% tax, currency changes and shipping costs. For an accurate and special price please call or e-mail our support.