This product is EOL (END OF LIFE)
ATEX Isolator iSOLATE500 RF Barrier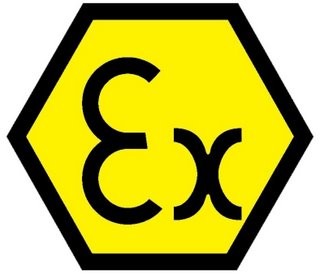 ATEX Zone 0 Isolator iSOLATE500
The ATEX iSOLATE500 isolator converts the common antenna output of wireless hardware into an intrinsically safe RF output for usage within zone zero. The Galvanic iSOLATE500 ATEX isolator gives users the liability to securely implement industry standard wireless solutions in hazardous areas permitting these to deploy wireless radio equipment inside the zone and never have to undergo costly assessment by notified bodies for conformity for the latest ATEX standards.
The ATEX iSOLATE500 isolator is simple to put in due to its small, and compact lightweight design with versatile mounting options. The ATEX isolator can withstand temperatures starting from -60 Degrees approximately 80 Degrees even in by far the most extreme environments. Among the many improvements using the isolate500 is the opportunity to replace old hardware and the isolators, meaning the products or services can be a future proof solution.
The ATEX Isolator iSOLATE500 comes in 3 different frequencies 5000MHz, 2400MHz and 900MHz plus an IP40 protection rating. The initial design assures the absolute best protection against dangerous transients and makes deploying wireless networks a far more simple and economical task
Downloads
*Prices as shown on this store are indicational and subject to 21% tax, currency changes and shipping costs. For an accurate and special price please call or e-mail our support.