ATEX Xemgate 250 Multimodal Gateway

Transparent, autonomous collection and transmission of data
The Xemgate 250 Multimodal Gateway is an ATEX Gateway DataLogger which completes the communication chain and has several relay possibilities. The ATEX Gateway DataLogger can be used with almost any communication technology and completes a polyglot system. The Xemgate ATEX Gateway DataLogger assures a solid connection between installed devices and the central database.
The ATEX Gateway DataLogger has a multimodal system allowing a large array of communication possibilities and an optimized low consumption battery power which means no hassle and day in day out reliability. The ATEX Gateway DataLogger has onboard intelligence which re-establishes lost connection and uses automatic identification and communication with other devices.
Complete solution for various problems
The ATEX Gateway DataLogger has a quick and easy installation which saves time and money and uses a user-friendly onsite installation from pc or pda devices. The Xemgate has a slim profile which allows installation in tight fit areas and works on wireless and wired circuits. Once the Xemgate Gateway is automatically connected to the reading module, data is transferred at predetermined and done at regular intervals to the mainframe through almost any wireless or wired technology.
Downloads

Product Brochure
Gallery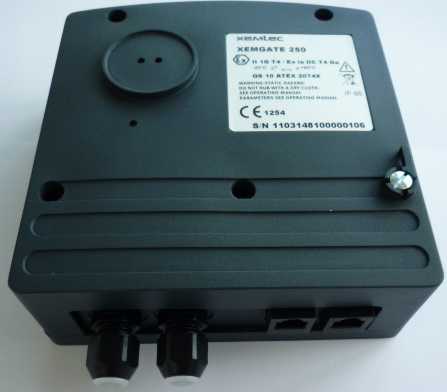 *Prices as shown on this store are indicational and subject to 21% tax, currency changes and shipping costs. For an accurate and special price please call or e-mail our suppor