This product is EOL (End Of Life)
ATEX Spectralink 7480 Cordless/wireless Handset DECT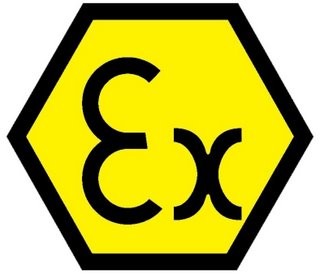 ATEX Spectralink 7480 Cordless/wireless Handset DECT
The Spectralink 7480 is the ultimate handset for environments with special conditions and regulations. The Spectralink 7480 has the same features as the Spectralink 7440, but also features an IEC/Ex rating for intrinsic safety and is ATEX and IEC approved according to European and International Standards. The 7480 has an IP64 rating for dust and water resistance.
The Spectralink 7480 is targeted at potentially explosive work environments. Areas of application include, but are not restricted to, oil, gas and chemical production as well as dust-filled environments within the wood-processing, ingredients and food industries
Features:
Supported on Microsoft® Lync® 2010 and 2013
Graphic display
Alarm key - ready for alarm application
CLIP (10 caller-ID presentations)
Internal/external ring pattern
Volume control
LED indication of incoming and unanswered calls
Telephone book with room for 80 numbers
Auto login - roaming between 10 different systems
Silent mode (mute all sounds)
Redial function (the last 10 numbers)
Programming pause
Key lock
Auto key lock
9 different ringer tones and adjustable ringer volume
Microphone mute
Headset jack
Loud speaking/Handsfree
Vibrator
Automatic Off-Hook (B-answer)
6 menu languages (UK, DE, FR, IT, ES, NL)
Possibility for 1 customer specific language
SMS function (Supported on KIRK systems only), stores 14 messages of 72 characters each
Editing possibilities for start-up text
R-key for transfer and special services
IP 64 classification: Dust tight/Splashing water
ATEX approved: II2G II3D T60°C EEx ib IIC T3
IEC approved: Ex ib IIC T3
Speech/stand by time > 16/150 hours
Temperature compensated charging
Weight incl. battery: 130g
Size (LxWxH): 148x50x28mm
*Prices as shown on this store are indicational and subject to 21% tax, currency changes and shipping costs. For an accurate and special price please call or e-mail our support.