ATEX PTZ Thermal Camera Maximus MPXT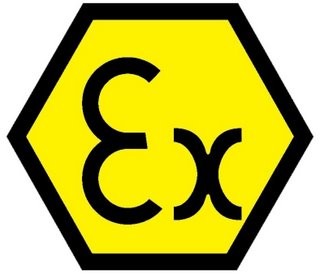 Stainless steel explosion proof PTZ with thermal camera and Day/Night camera
The ATEX PTZ Thermal Camera is the best solution to monitoring critical processes in hazardous areas such as video observation in oil, gas and petrochemical industries. The Maximus MPXT is a extreme environment proof stainless steel explosion-proof Pan & Tilt which integrates a telemetry receiver, a Day/Night camera and a thermal camera. The steel has been passivated and electropolished, the ATEX PTZ Thermal Camera can reach up to 100 degrees/s by stepless horizontal rotation over a -90 degrees to +90 degrees vertical range.
The Pan Tilt Zoom Camera has an integrated ATEX Sony camera which is available with different optical zoom and allows high precision viewing of nearby or remote objects and dynamic masking of private areas.
The thermal camera is an uncooled vanadium oxide microbolometer with spectral band 7.5-13.5 Um, the ATEX PTZ Thermal Camera delivers a thermal video of 320x256 (PAL) and 320x240 (NTSC), with an image frequency of 8.3fps or 25 fps (PAL) and 7.5 or 30fps (NTSC). The high sensitivity NEdT 50mK at f/1.0 ensures an optimal thermal imaging. It supports 2x or 4x digital zoom.
The ATEX PTZ Thermal Camera has various other features such as Isothermal analysis such as special colors of the objects that fall within the paramaters set by the operator, base thermography and different other colors of that particular scene.
Downloads

ATEX PTZ Thermal Camera Maximus MPXT.pdf
*Prices as shown on this store are indicational and subject to 21% tax, currency changes and shipping costs. For an accurate and special price please call or e-mail our support.