ATEX PTZ Dome Camera ATX-PTZ-37X
This product is End Of Life (EOL)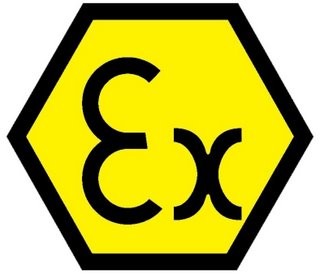 Meets and exceeds all ATEX requirements
Ex II 2GD Exd II CT6
The ATEX PTZ Dome Camera is the ideal CCTV for use in extreme environments. The ATX-PTZ-37X has an electropolished dual-cast stainless steel enclosure with a built in micro-step motor allowing perfect accuracy of up to 0.02 degrees along with 360 degrees continuous pan and tilt from -2 degrees to 90 degrees with a special integrated auto-flip. The ATEX PTZ Dome Camera COMATX-PTZ-37X can be setup analog aswell as digital signal. A 3.5mm-129.5mm lens provides an optical zoom factor of 37X for extreme wide angle and narrow fields of view, with an aearospace optics allowing for 99% plus light protection.
The ATEX Dome Camera contains an integrated OSD programming allowing customization of aspects and features such as dynamic range, highlight compensation, targeted backlight compensation and auto white balance. The COMATX-PTZ-37X.
The ATEX PTZ Dome has the ability to pan, tilt, and zoom. This allows PTZ cameras to be extremely effective in providing coverage over large areas. If properly installed, one camera can cover the same area as multiple fixed cameras, providing a high ROI. Ascendent's PTZ cameras are packed with features such as presets, tours, auto-flip, and proportional pan-speed, providing unparalleled situational awareness in both manned and unmanned applications.
Downloads

Coming Soon
*Prices as shown on this store are indicational and subject to 21% tax, currency changes and shipping costs. For an accurate and special price please call or e-mail our support.