SLED LED Lighting Fixtures Zone 1, 2, 21, 22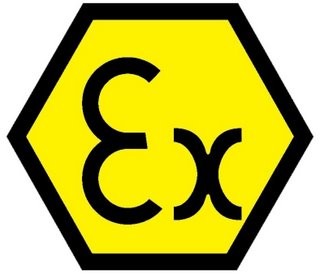 SLED series floodlights with LED technology combine lightweight, compact design, high performance in terms of reliability, safety, efficiency and energy saving. They are characterized by LEDs with optics "square shaped beam" that permits a light distribution and a perfectly uniform lighting in every direction. This photometry makes them particularly suitable for installation in the perimeter areas or wall in all those areas defined as dangerous for the presence of gas, explosive dust, such as Zone 1, 2, 21, 22. The finned body of the floodlight acts as a heat sink for the LED plate, allowing the installation of greater light output without incurring the deterioration of the LEDs. Due to their high luminous output and to a white light with a colour rendering index greater than 70, SLED series floodlights are able to replace the traditional rectangular floodlights that use discharge lamps sodium vapour or metal halide, guaranteeing lighting quality and visual comfort.
Construction
Aluminium alloy body with low copper content. Standard power supply 120-277V 50Hz. Frontal tempered glass. Optics reflector type "square shaped beam". Stainless steel screws min. quality 8.8. Silicone gaskets. RAL 7035 grey epoxy powder coating. Galvanized steel bracket. Cable gland type REV2IB.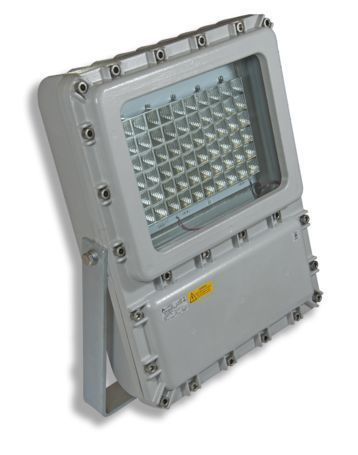 Downloads

BL_SLED_Exde-comm-co.pdf

Certificate.pdf

For orders under € 450 we charge € 25 order costs.
Prices shown on this website are before taxes, currency changes and shipping costs.
For an accurate price please contact our sales team at info@comm-co.com