iPhone 11 Zone 2 ATEX (ATEXXO) (Case Only)
Call for Price
*
Price may change due to echange rate.
All new from Atexxo Manufacturing, the Apple iPhone 11, now suitable to be used in hazardous locations. The explosion proof iPhones are originally manufactured by Apple then converted and certified according to the ATEX directives through Atexxo Manufacturing. This makes the iPhone 11 suited for safe use in gas /vapor zone 2 hazardous locations. ATEX Zone 2 is the European equal for US, NEC Class 1 Division 2 equipment. (C1D2) Compliance with ATEX / EX guidelines is achieved by modification of the casing collectively with the intrinsically safe electrical circuit, which makes the smart phones suitable for safe use in hazardous locations. All capabilities of the original product are preserved. Even the face scanner can be used properly in hazardous locations.The ATEX iPhone 11 comes with a black case finish and is available for iPhone 11, iPhone 11 Pro and iPhone 11 Pro Max. Besides safe use as smartphone, the versions are excellent for intrinsically safe video or photo camera use with WiFi connection.
iPhone 11 Zone 2 ATEX ATEXXO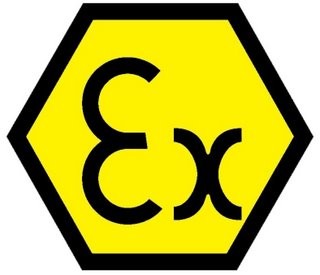 Explosion Proof ATEX Zone 2 iPhone 11  
This product makes you able to take your favorite iPhone into the hazardous zone 2 areas. Using this makes ur mobile phone safe to use in gas/vapor zone 2 hazardous locations. 
Technical information:
Voltage: 100-240 Volt (Charger)
Frequincy: 50/60 HZ (Charger)
Colour: Black
Dimensions: 93x 170 x 15 mm (iphone11)
ATEX: Unit Assessment Certificate
Downloads

 ATEXiPhne11Z2.pdf