EVL LED lighting IECEx zone 1
Call for Price
*
Price may change due to echange rate.
- Zone 1, 2, 21, 22
- Replaces traditional discharge lamps more than 400W
- Saves in energy, maintenance and installation costs
- Instant, bright illumination
- Suitable for GAS category IIC
EVL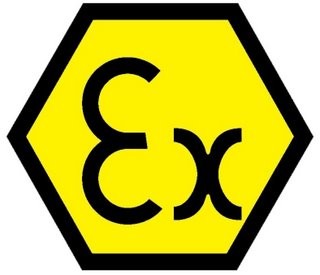 The new LED lighting fixtures EVL series has been developed with the aim of redefining the concepts of compactness, versatility and ease of installation thanks to the new LED lighting system "COB" (ChipOnBoard). This features Multichip LED formed from a matrix of LEDs connected together and covered with a layer of diffused phosphorus. This technology allows to obtain high values of lumen output and the installation at low heights, without the risk of disturbing the operator. The EVL series consists of three lighting fixtures sizes and represents the LED alternative for all those areas in which it was usual to use lighting fixtures with discharge lamps of low and medium power up to 400W. It's equipped with fins that act as a heat sink allowing a fast and effective dispersion of heat generated by the normal operation of the LED. The electrical connection is easier thanks to a 'Ex e' terminal housing which allows the entry with a 'Ex e' cable gland (no barrier). In addition, an opposed plugged hole permits the through wiring connection.
Construction
Low copper content aluminium alloy body and ring. Shock resistant tempered glass. Stainless steel bolts and screws. Silicone gaskets. Galvanized steel swiveling supporting bracket. Cable gland REV1IB and plug PLG1IB in nickel-pla- ted brass. Epoxy coating RAL 7035.

IECEx ITS 14.0061.pdf

DNV 15.0173..pdf

B.01897.pdf

ITS 14 ATEX 18144.pdf
All Info:

Documentation.pdf
*bij order waarde beneden de 450 euro 25 euro klein order toeslag!
Prices as shown on this store are indicational and subject to 21% tax,
currency changes and shipping costs. For an accurate and special price please call or e-mail our support.