MVXHD2G0WAZ00A High-Spec Ex-Proof HD Camera in a Compact Design
Quick Overview MVXHD in AISI 316L, 12-24Vdc/24Vac, FullHD camera 1080p, 60fps, H.264/AVC, zoom 30x, autofocus, cable tail 4m (13ft), wiper, sunshield, -50°C/+65°C. ATEX Ex II 2G Ex d IIC T5 Gb, Ex II 2D Ex tb IIIC T100°C Db IP66/68. IECEx Ex d IIC T5 Gb, Ex tb IIIC T100°C Db IP66/68. EAC Ex Ex II 2G Ex d IIC T5 Gb, Ex II 2D Ex tb IIIC T100°C Db IP66/IP68 Ta -50°C/+65°C. INMETRO Ex d IIC T5 Gb, Ex tb IIIC T100°C Db IP66/IP68 -50°C ≤ Ta ≤ +65°C. ETL listed for USA Class I Zone 1 AEx d IIC T5 Gb,Class I Div 2 Group A,B,C,D T5, Zone 21 AEx tb IIIC T100°C Db, Class II Div 2 Group E, F and G T100°C, ETL listed for Canada Ex d IIC T5 Gb, Class I Div 2 Group A,B,C,D T5, Ex tb IIIC T100°C Db, Class II Div 2 Group E, F and G T100°C
MVXHD2G0WAZ00A High-Spec Ex-Proof HD Camera in a Compact Design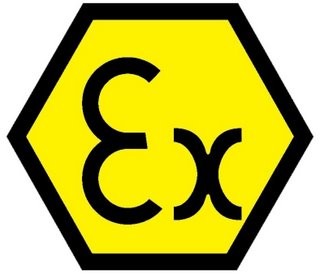 Maximus MVXHD Key Features
• Certifications for use in Zones 1 and 2, IIC T5 and T6 Group (Gas) and in Zones 21 and 22, IIIC T100°C and T85°C Group (Dust)
• AISI 316L stainless steel construction
• Shot peened and electro-polished surfaces
• Camera Full HD 1080p, 10x or 30x, 60 frames per second (fps)
• Video compression H.264/AVC and MJPEG
• Day/night (Auto ICR: automatic removal of IR filter)
• Autofocus
• Up to 4 simultaneous video streams
• 1 alarm input and 1 relay output
• 4m (13ft) / 10m (33ft) preinstalled armoured multipolar cable with cable gland or, alternatively, with 4m (13ft) / 10m (33ft) cable tail
• Integrated wiper
• Power supply: 12-24Vdc/24Vac
Maximus MVXHD Description
The Full HD blast secured MAXIMUS MVXHD is ideal for powerful video reconnaissance and process control in brutal settings where the nearness of gases or combustible clean can make a possibly touchy condition, a reality regularly found in the oil and gas ventures or marine and modern divisions. The Full HD, 1080p, 60fps, MVXHD camera with 10x or 30x mechanized zoom focal point for less demanding setup, offers various video streams (H.264/AVC or MJPEG) and gives excellent picture quality, selecting everything about a scene, even in the harshest natural conditions.
One striking favorable position offered by these cameras is their amazingly simple and secure "attachment and play" establishment, with multipolar wiring. These cameras arrive prepared to utilize, maintaining a strategic distance from the complex electrical associations that are regular of this sort of gadget.
The lodging is smaller yet practical and is made completely out of AISI316L stainless steel. Its protection from consumption isn't just ensured, but at the same time is improved by method for cleaning forms.
Another essential element of the camera is the expanded confirmation temperature scope of - 60°C to 65°C, alongside a complex cool begin framework, which enables it to work in unforgiving conditions as standard.
A similarly imperative point is that the IP66/IP68 appraisals ensure the total insurance against brutal climate and submersion in up to 5 meters of water for 2 hours. Additionally, the IP69 rating enables the gadget to be cleaned with high weight water planes.
These cameras accompany wipers and a blast confirmation washer unit is additionally accessible, taking into account impeccable, support free cleaning of the front glass. The MAXIMUS MVX scope of cameras meets each establishment require, giving most extreme execution and superb incentive for cash.
*bij order waarde beneden de 450 euro 25 euro klein order toeslag!
Prices as shown on this store are indicational and subject to 21% tax,
currency changes and shipping costs. For an accurate and special price please call or e-mail our support.