Cube 800 Intrinsically Safe Wearable Camera | Zone 1
€4,055.65
*
Price may change due to echange rate.
Cube 800 Intrinsically Safe Wearable Camera | Zone 1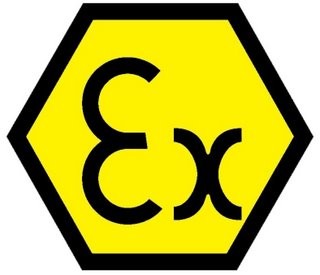 Description

Multi-purpose design

With dual camera inside, users can choose optical and thermal camera modes. The integrated thermal imaging camera provides infrastructure health analysis and trending information while the optical camera provides HD video and images. The integrated light ring and laser aiming pointer ensures high quality visuals.
The magnetic auto-latch mount provides an easy and secure way to attach the CUBE 800 to hardhat and headband accessories. Its multi-purpose design allows for hands-free, handheld, and monopod use to capture visuals in hard to reach places.
OPTICAL PERFORMANCE
13 MP camera (3 x digital zoom)
10 cm to infinity focus range
Automatic focus and white balance
Integrated LED illumination
Class 1 Laser aiming pointer

THERMAL IMAGING CAMERA
Longwave infrared, 8-14 μm
< 50 mK thermal sensitivity
Auto Flat Field Correction (FFC)
Typical Measurement Accuracy*:
Greater of +/- 5 C or 5% where scene temperature = -10 °C to +120 °C
Range Greater of +/- 10 C or 10% where scene temperature = +120 °C to +450 °C Range

AUDIO
Built-in omni-directional microphone for ambient sound
Built-in speaker for Cube status alerts

VIDEO
STANDARD H.264 / AVC
HD capture and stream up to 1080 Pixel resolution

COMMUNICATION
Configuration and live collaboration using Onsight Connect software iOS 11
Android™ 5.0 (Lollipop) or higher
Integrated IEEE 802.11 a/b/g/n
Dual Band WiFi (2.4GHz and 5GHz)
Bluetooth 4.1 (LE) for pairing to host device

MEDIA CAPTURE & STORAGE
48 GB onboard storage
USB cable for file transfer

SECURITY
WLAN network authentication: WPA, WPA2, WPA-PSK, WPA2-PSK, open
WLAN Data Encryption: AES, WEP, TKIP, or Disabled
802.1 x Authentication: PEAP
AES-256 Media Encryption for file storage

RUGGED FEATURES
6 foot drop to concrete at 20°C
75 mm (W) x 64 mm (H) x 50 mm (D)
IP64
OPERATING AMBIENT TEMPERATURE
Optical camera: -20 °C to +55 °C
Thermal Imaging: -10 °C to +55 °C

STORAGE TEMPERATURE
-30 °C to +60 °C

HUMIDITY (NON-CONDENSING)
Short term storage (up to 3 months) minimum 5 %, maximum 85 %
Operating minimum 5 %, maximum 95 % RH

ALTITUDE
Storage (12°C) minimum 0 ft, maximum 15,000 ft
Operating (27°C) minimum 0 ft, maximum 10,000 ft
POWER
Rechargeable 2200 mAh Li-Ion battery
5V DC, 1.8 A AC Adapter
Charging from any standard USB port
Magnetic charging connector
Up to over 4 hours of runtime, depending on media and illumination settings
For orders under € 450 we charge € 25 order costs.
Prices shown on this website are before taxes, currency changes and shipping costs.
For an accurate price please contact our sales team at info@comm-co.com