ATEX Pipe Camera Inspection System P571 Ex
Call for Price
*
Price may change due to echange rate.
This product is EOL (End Of Life)
This product is EOL (End Of Life).
Maybe there is a possibility to rent. feel free to request this.

ATEX Pipe Inspection Camera System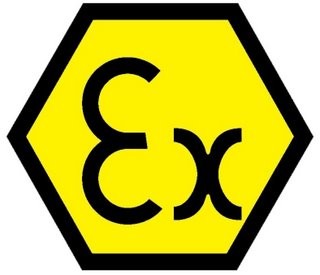 Intrinsically Safe P571 Ex Flexicoiler
The ATEX Pipe Zone 1 Camera Coiler is a fully integrated pipe camera inspection system features a versatile coiler running 150m of rod with a built in integral electronics rod counter aswell as video in and video out VCR connectors to record inspections and play back survey's. The ATEX Camera inspection system has an on-screen text overlay for annotation and a built in QWERTY keyboard for up to 512 characters of text per page. The ATEX Pipe Camera System has contrast and brightness controls located on the monitor casing.
The ATEX Pipe Inspection Camera can be powered by standard outlet socket and features lightheads up to 40 watts. The casing is made out of rugged, rust-proof cast/welded aluminum to withstand harsh weather conditions. The use of the ATEX Flexicoiler pipe camera is ideal for applications such as sewer lines, water pipes, pest control, chimneys, search and rescue, drains, conduits, wells and industrial inspections.
Explosion Proof
Systems are approved, labelled and listed by nationally recognised NRTL for use in Class 1, Div 1, Gas Groups C & D, T3 Environments
Available with P415 Mk2 auto-upright straight view camera or P455 Twin view camera
Coiler running 500 feet (150m) of rod
Built-in high resolution footage counter
Built in Sonde (8.125kHz)
Waterproof to 11 Bar (150 PSI)
Video/in and Video/out VCR connectors for recording and playback of surveys
Built in QWERTY keyboard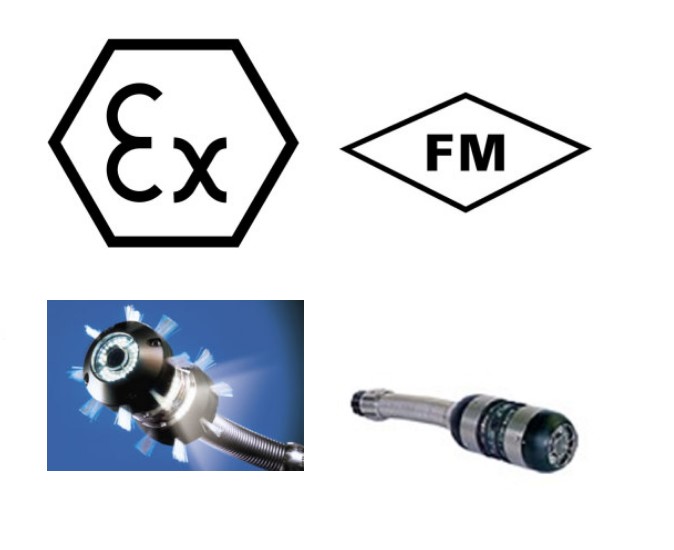 Downloads

 SystemP571Ex-commco.pdf
*Prices as shown on this store are indicational and subject to 21% tax, currency changes and shipping costs. For an accurate and special price please call or e-mail our support.