Ecom Smart-Ex 201 | zone 2 | smartphone | Division 2
Discontinued
*
Price may change due to echange rate.
This product is EOL (End Of Life)


Worker safely with Smart-Ex® 201
Community oriented Working Resource Tracking Wellbeing/Security Man Down - Lone Worker Protection
This product is EOL (End of life). 

For this item we offer this replacement product: 

Smart-Ex® 02 DZ2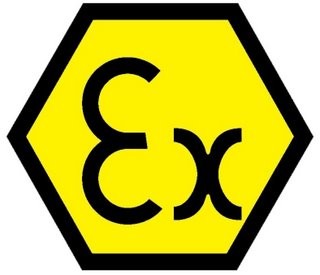 Smart-Ex 201
Worker safety with Smart-Ex® 201
An ultra-rugged, unlocked, LTE / WiFi / Android™ smartphone, the Smart-Ex® 201 comes with unrivalled features:
For example, a touch screen that can be seen in direct daylight and effortlessly utilized with messy or wet work gloves. 
A to a great degree boisterous speaker, clamor cancelation, a capable battery, water and drop resistance and a discretionary 3-Year Service Level Agreement are only a few components of the Smart-Ex® 201 that give genuine feelings of serenity to en deavors and specialists alike. 
Access to profitability applications and specialist wellbeing and additionally a full suite of mechanical evaluation adornments finishes the arrangement. 
Opened and SIM free – permitting association with any system around the world 
ninth era of I.S. cellular telephones (unwavering quality reputation) 
Quality control led in Germany, in view of very nearly 30 years involvement in the Ex-market 
Android™ 4.4, KitKat - Most generally utilized Android framework
Android™ 4.4, KitKat empowers this inherently safe cell phone to be utilized as a part of perilous regions with no bargains contrasted with traditional cell phones: 
Community oriented Working 
Indoor/Outdoor Tracking and Navigation 
Man Down - Lone Worker Protection 
4.0" capacitive multi-touch screen 
Made of great stun and scratch-safe Gorilla® Glass 2, the huge presentation of this characteristically safe cell phone expands the specialists efficiency because of the bigger work surface. 
The brilliance, sharpness and determination is a great deal more simpler on the eyes. 
Whether wearing gloves or having wet fingers, the multi-touch showcase is constantly simple and accurate to utilize. 
Google confirmed/confirmation (GMS) cleans the path for more than 700,000 programming applications. The FOTA (Firmware Over The Air) capacity keeps the characteristically safe cell phone everytime forward. Generally as you're utilized to it with your private Smartphone. 
4G/LTE - standard (SIM opened and free) 
Android™ 4.4, KitKat - Latest Android™ working framework 
4.0" capacitive multi-touch screen made of amazing stun and scratch safe Gorilla® Glass 2 
High Visibility Display in Direct Sunlight 
4800 mAh Li-Ion battery pack 
Bluetooth® 4.0 incl. BLE (Bluetooth® Low Energy) BLE (30 times quicker, 1/100th of force) 
8 MP back camera with auto center and LED streak with torchlight capacity and 1 MP front camera 
5-pins water-evidence attractive USB 2.0 High Speed connector 
IP68 - Dust evidence, water confirmation 
Push-to-talk (App arrangement) 
Devoted Hardware catches for PTT, LWP capacities 
(Discretionary) Lone Worker Protection (App arrangement)
*Prices as shown on this store are indicational and subject to 21% tax, currency changes and shipping costs. For an accurate and special price please call or e-mail our support. 
Check items to add to the cart or