Intrinsically safe smartphone: The new Smart-Ex® 02 for Zone 2/22 and Division 2
€988.20
*
Price may change due to echange rate.
The Smart-Ex® 02 DZ2 is the successor to the world's first intrinsically safe zone 2/22 and division 2 smartphone.
It meets all major global hazardous location requirements and all regulatory certifications.
Intrinsically safe smartphone: The new Smart-Ex® 02 for Zone 2/22 and Division 2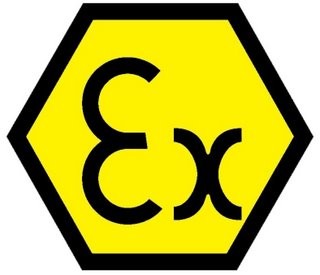 Intrinsically safe smartphone: The new Smart-Ex® 02 for Zone 2/22 and Division 2
The robust smartphone has a large screen with high resolution, powerful functions and optimized accessories. Due to the large temperature range, it is suitable for even the toughest conditions.
The ergonomic design and intuitive user interface offer greater ease of use and optimized accessories and peripherals make it fully compatible with current and future ecom products. With the most powerful replaceable battery on the market (4400 mAh), you can work longer and have 24-hour coverage.

The Smart-Ex® 02 is designed to support 21 LTE frequency bands, is SIM-lock free and can be connected to various networks around the world. Thanks to the Android™ 11 operating system, the intrinsically safe device can be used safely, quickly and efficiently.

The Smart-Ex® 02 also raises the bar in terms of security. Regular security updates prevent unauthorized access to confidential personal and company data.

To ensure unlimited, long-term use of the smartphone, ecom offers a three-year service level agreement. Pepperl+Fuchs' global sales and service network provides excellent customer service around the world. Support from ecom's system specialists and development teams is also available when software requirements change.
Characteristics
3GB RAM, 32GB ROM
Up to 128 GB additional memory with microSD
Wi-Fi standard 802.11 a/b/g/n/ac/e/k/r/h
Support for Wi-Fi 2.4 Ghz and 5 Ghz
Bluetooth® 4.2 incl. BLE
GPS / A-GPS / Glonass / Beidou / Galileo / NFC
2 cameras: 12 MP camera with autofocus and LED flash, and a 5 MP camera
Waterproof Magnetic USB 2.0 Connector
Replaceable 4400 mAh battery
4G/LTE standard (no SIM lock)
Support for two SIM cards
Support for 21 LTE bands
Technical data
Dual SIM
12 MP rear camera / 5.0 MP front camera (optional)
3 GB RAM12.7 cm (5.0 in) display with Gorilla® Glass SR; 720x1280px
LED Flashlight
4400 mAh battery
Bluetooth® 4.2 incl. BLE
IP68
For orders under €450 we charge €25 order costs.
Prices shown on this website are before taxes, currency changes and shipping costs.
For an accurate price please contact our sales team at info@comm-co.com
Check items to add to the cart or