€6,899.73
*
Price may change due to echange rate.
Key Features: • Integrated plug-and-play pan-tilt camera system • 360° continuous pan rotation • Tilt range of +90° to -90° with no blind spots • Extreme weather -55°C to +60°C IP 68 sealed • Dual-layer electropolished stainless steel • Up to 10 years of service life • High resolution 37X day/night zoom camera • Active IR for true day/night operation • Surge and lightning protection • Intrinsically safe and ATEX certified Zone 1 and 2 • ExII 2GD ExdII CT6 and ExtD A21 T80C • Pelco D/P protocol via RS-485 • OSD to program pan-tilt positioner and camera
ATX-PTZ-37X-IR Camera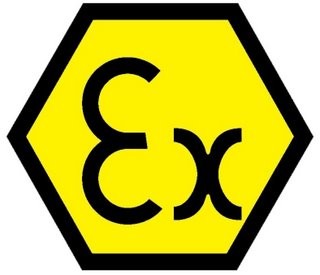 Intrinsically Safe
The ATX-PTZ-37X-IR is explosion proof and ATEX certified including ExII 2GD ExdII CT6 and ExtD A21 T80C.
The electropolished dual-cast stainless steel is available in both 304 and 316L for installation in hazardous environments ranging from petrochemical processing to oil and gas (Zone 1 and 2 rated).
Superb Image Quality
A 1/4" Ex-View HAD II CCD sensor delivers 600TVL color by day and 700TVL monochrome at night. A 3.5mm- 129.5mm lens provides an optical zoom factor of 37X for extreme wide angle and narrow fields of view.
Other sensors are availabe upon request including IP, HD, and SDI to suit any application. The ATX-PTZ-37X-IR comes equipped with active IR illumination for monitoring even in complete darkness.
Extreme Environments
Our state-of-the-art optics are integrated in an industry leading IP 68 housing to handle even the most brutal environments.
A heater/blower and optinal wiper allows for operation in temperatures from -55°C to +60°C. Electropolishing provides a microscopically smooth surface for low maintenance and long service life delivering industry leading ROI.
Precision Engineering
Designed to be high quality, robust, and extremely rugged, this camera provides reliable surveillance in the most demanding situations. A Micro-Step motor allows for accuracy of up to 0.02° along with 360° continuous pan and tilt from +90° to -90° with integrated auto-flip. With guard tours and presets manned and unmanned operation can provide monitoring 24 hours a day 7 days a week.
Adaptive Light Performance
This camera contains integrated OSD programming allowing customization of nearly every aspect of the camera for any application. Included are features such as wide dynamic range (WDR), highlight compensation (HLC), targeted backlight compensation (TBL), and auto white balance (AWB), as well as other image enhancing technologies.
Integrated Solution
The ATX-PTZ-37X-IR is a completely integrated system with high resolution sensor and optics. It has a number of options such as sunshield, heater, blower, wiper, and washer. It is suitable for applications such as marine, fueling stations, munitions storage depots, grain processing, manufacturing plants, and other hazardous and corrosive environments.
Downloads

 ATX-PTZ-37X-IR (commco).pdf
*bij order waarde beneden de 450 euro 25 euro klein order toeslag!
Prices as shown on this store are indicational and subject to 21% tax,
currency changes and shipping costs. For an accurate and special price please call or e-mail our support.