ATEX FLIR A310 Thermal imaging camera IP 67 - 25 degrees (camera included) Zone 1
Call for Price
*
Price may change due to echange rate.
Explosive atmospheres need to be protected from ignition sources. Selecting equipment and protective systems which meet the requirements of the ATEX Product Regulations or similar regulations is essential. FLIR A310 ex is an ATEX compliant solution, with a thermal imaging camera mounted in an enclosure, making it possible to monitor critical and other valuable assets also in explosive atmospheres. Typical applications for the A310 ex include process monitoring, quality control, and fire detection in explosive locations. Because the FLIR A310 ex is rated IP 67, it can be installed in dusty environments. The Flame-Proof Enclosure "d"prevents any explosion transmission from the inside of the enclosure to the outside.
ATEX FLIR A310 Thermal imaging camera IP 67 - 25 degrees (camera included) Zone 1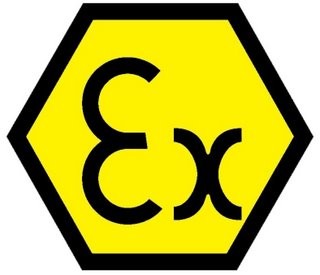 INTEGRATED CONTROLLER
The integrated controller features several digital I/O channels and sensors for temperature, humidity and pressure. Among other functions, the I/O channels enable the user to switch on/off the camera and the heater via remote control. The access is accomplished through an integrated web interface or Modbus TCP/IP. The integrated controller is equipped with two fber optic and two Ethernet parts. This enables a flexible network integration in star or ring topologies.
HEATER
FLIR A310 ex comes with a heater which effectively prevents fogging and fireezing of the protection window.
TVERIFICATION CERTIFICATE ZELM 12 ATEX 0485 X
The FLIR A310 ex is ATEX-certifed. It can be installed in classifcation zones 1, 2, 21 and 22. The certifcation comprises the whole system, which includes the enclosure, as well as all components inside, such as the thermal imaging camera, heater and integrated controller.
Downloads
For orders under € 450 we charge € 25 order costs.
Prices shown on this website are before taxes, currency changes and shipping costs.
For an accurate price please contact our sales team at info@comm-co.com