Second Telephone Alarm and Signal Unit Twin EExII Typ 5842/1
Call for Price
*
Price may change due to echange rate.
The TWIN-EExll is specially designed for application in
potentially explosive indoor or outdoor industrial areas.
It offers two different operating modes that can be selected
using the sliding switch:
As secondary telephone alarm the TWIN EExII is used to
draw attention to incoming phone calls, which are indicated
with high volume and additionally signalled by the integrated
strobe light. Both signals are actuated by the AC ringing
voltage.
In the signal unit mode the acoustic and optical signals are
generated by applying the 230 V line voltage.
The TWIN-EExll is a compact unit comprising power supply,
telephone connection, strobe light, amplifier and loud-
speaker. The bottom box is made of seawater-resistant cast
aluminium coated with plastic. The loudspeaker consists of
impact and cold-resistant plastic and is permanently mounted
to the housing. The strobe light cap made of polycarbonat
forms the housing cover.
The full article number for ATEX and IECEx variants is made up by appending the colour code to the article numbers given below. INMETRO and CUTR variants are available on request.
Transparent: 11
Red: 12
Amber: 13
Green: 14
Blue: 15
Second Telephone Alarm and Signal Unit Twin EExII Typ 5842/1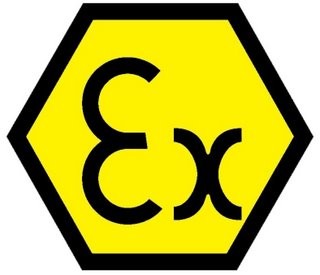 Second Telephone Alarm and Signal Unit Twin EExII Typ 5842/1
Blast verification Optical-Acoustical Telephone Signal Combination with incorporated phone call transfer for use in perilous territories of zone 1 (Gas) GOST endorsement 
Application: Indoors and Oudoors (IP66) 
II 2G Ex [ib] em IIC T6 
Lodging: seawater safe aluminum, Lens made by polycarbonate 
Sounder volume: approx. 90 dB(A) 
Distinctive sign tones 
Phone call transfer coordinated 
Streak light 230 VAC, power 0,9 joule 
Useable likewise as a flagging blend without a phone
Downloads

 Datasheet.pdf
For orders under € 450 we charge € 25 order costs.
Prices shown on this website are before taxes, currency changes and shipping costs.
For an accurate price please contact our sales team at info@comm-co.com