iPad 10.2 ATEX Zone 2 IIC
Call for Price
*
Price may change due to echange rate.
This product has a €50 handeling fee
iPad 10.2 ATEX Zone 2 IIC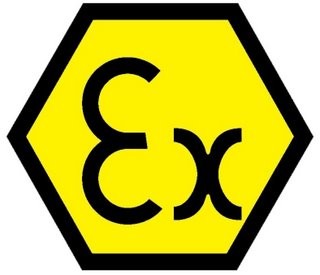 Explosion Proof iPad  
THIS PRODUCT IS WITH IPAD
This new ATEX zone 2 iPad makes you able to use ur iPad 10.2 in hazardous locations. The iPad's are converted and certified according to the ATEX directives. This makes it possible for you that you can use your iPad in vapor/gas zone 2 hazardous locations. ATEX Zone 2 is the European equivalent for the US, C1D2. 
Because the iPad has a safe electrical circuit. It meets the ATEX/EX regulations. Which makes you able to use it in the hazardous zone 2 areas that it is made for. All of the original iPad functions remain intact.  
It has a black case finish. It is also available for both WiFi only model and the WiFi + Cellular 4G model.
Technical information
Voltage: 100-240 Volt (charger)
Frequency: 50/60Hz (charger)
Colour: Black
Dimensions: 19 x 26 x 1.5cm (ipad 10.2)
ATEX: Unit Assessment Certificate Zone 2, II 3G, ec ic IIC T4 Gc


Downloads

 iPad-10.2
For orders under € 450 we charge € 25 order costs.
Prices shown on this website are before taxes, currency changes and shipping costs.
For an accurate price please contact our sales team at info@comm-co.com
Shipping costs may vary after receiving the package from the manufacturer. And a recalculation takes place.