myDatalogLink - Reading and recording of industrial sensors - Atex zone 2
Call for Price
*
Price may change due to echange rate.
Reading and recording of industrial sensors
myDatalogLink - Reading and recording of industrial sensors - Atex zone 2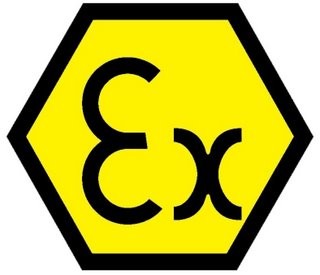 Record and reading of sensors in industrial environments.
With the myDatalogLink you record information from a 4-20 mA or 0-2 V sensor. Furthermore, a supply voltage of 3 V for a sensor is provided. The BLE Link communicates the information by means of BLE to the BLE Gateway.
The current estimated value is appeared on the BLE Gateway screen. The historical measured values can be read out with the Smartphone App and sent to the central server. For this it is important to be inside a scope of about 20m around the BLE Gateway.
Alternatively, the BLE Gateway is accessible in a 3G adaptation. The information is consequently sent to the focal web stage through versatile radio at regular intervals. Along these lines, further processing or central control can be implemented.
With the integrated battery the myDatalogLink accomplishes a support timespan to 5 years with a transmission of > 24 hours.
Item characteristics:
* ATEX-guaranteed for Zone 2 (Zone 1 to be expected)
* Readout of sensors with industrial interface, PLC and so on
* Central web stage for assessment and control
* Up to 5 years maintenance interval by transmission > 24 hours
* Device configurable through web stage or application
* Measuring and transmission cycle customizable
* Data transmission through BLE or 3G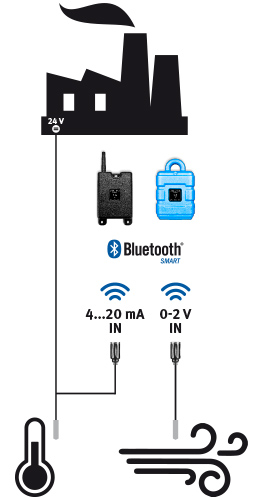 Technical data
Sensor supply:
3 V (only at 0-2 V)
Operating temperature:
-20...+50°C
Data transmission:
Bluetooth Low Energy (range up to 20m )
2G/3G Modem (Europe): 2G GPRS 900MHz / 1800MHz
UMTS B1, B8
Protection class:
Complete system: IP67
Gateway: IP66 / IP68 / IP69
IP68 at max. immersion depth 1m for max. 5h
BLE Link: IP67
Screen:
1,5" Full Color Display,Resolution 128 x 128
Force supply:
Battery
SIM:
Integrated SIM chip
Required server version:
46.18
Approval for explosion hazard environments: 
Gateway: Zone 1
BLE Gauge pressure sensor: Zone 2 (Zone 1 pending)
Measurement range: 
4-20 mA (100 Ω burden) bzw. 0-2 V
For orders under € 450 we charge € 25 order costs.
Prices shown on this website are before taxes, currency changes and shipping costs.
For an accurate price please contact our sales team at info@comm-co.com
Shipping costs may vary after receiving the package from the manufacturer. And a recalculation takes place.