Atex Icom F51 handheld LMR/PMR VHF Mini-Transreceiver
Call for Price
*
Price may change due to echange rate.
For good communication in a industrial surroundig the Icom IC-751 is the perfect two way portable radio. This compact Atex radio is dust- and waterproof (IP67) and is equipped with a emergency button and 7 programmable buttons. With a full battery you can use the radio for 10 hours.
Icom F51 Mini-TransReceiver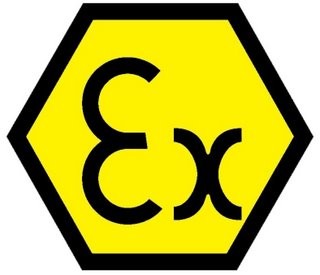 EXPLOSION PROOF Mini-TransReceiver
ATEX compliant equipment, can be used in gas/temperature environments.
The IC-F51 is a waterproof LMR/PMR transceiver.
The waterproof construction is equivalent to IPX-7 which is the same rating as most of our marine handheld models. In addition, built-in signaling capabilities and voice scrambler* function eliminate the need for an optional logic board.
The IC-F51 meets the requirements for a tough, water-proof communication tool for such users like fire departments, the petrochemical industry and general B&I demand.
(* Voice scrambler function availability differs depends on version.)
Compact
, light weight and durable design
Waterproof construction*
*Equivalent to IPX-7 (1m for 30 minutes)
Simple operation
1700mAh Li-Ion
battery pack supplied
Water-proof construction
The IC-F51 has outstanding waterproof construction which is equivalent to IPX-7*. The IC-F51 can withstand submersion in 1 m depth of water for up to 30 minutes. All products are rigorously inspected with Icom's air leakage test at our factory.
* Equivalent to IPX7 of the corresponding International Standard IEC 529 (1989) (1 m depth for 30 minutes)
Built-in
2-Tone, 5-Tone, CTCSS and DTCS
Optional waterproof speaker microphone, HM-138
Wide frequency coverage
The IC-F51 covers wide frequency range with one version: covers 136-174MHz
Tough and compact body
The IC-F51 is built tough! The aluminum die-cast chassis combined with a polycarbonate casing is designed to last. Its compact dimensions of 56 (W) x 97 (H) x 36 (D) mm allow the IC-F51 to fit comfortably in your palm or shirt pocket.
Lithium-Ion battery pack standard
With the supplied 1700mAh Lithium-Ion battery pack, BP-227, the IC-F51 provides stable output power and a practical 10 hours* of operating time. Lithium-Ion batteries allow flexible charging and have almost no memory effect.
* Typical operation; Tx:Rx: Stand-by duty cycle=5:5:90
Alphanumeric LCD
For the function display, an 8-character 14 segment alphanumeric LCD is employed to make a variety of information visually recognizable at a glance. Of course, an automatic LCD backlight is standard for night time operation.
Built-in signaling
Without installing an optional logic board, the IC-F51 has 2-Tone, 5-Tone, CTCSS and DTCS signaling capabilities for group communication or selective calling.
Optional voice scrambler
The scrambling system is fully compatible with our UT-110 voice scrambler unit, which uses 1020 codes (255 codes x 4 groups.).
Programmable functions
Up to 7 programmable buttons, [P0]-[P3], [A], [V], and [Red button] can be assigned additional functions to meet a variety of requirements. In addition, there is a space for function assign stickers below those buttons.
Optional speaker microphone, HM-138
The optional speaker microphone, HM-138, also has waterproof construction equivalent to IPX-7.
Other features:
2.5kHz
channel step
Built-in
compander (same as IC-F30G series and IC-F510 series)
BIIS 1200
built-in
SMA type
ANT connector
Up to 128
memory channels/8 memory banks
Standard package:
BP-227AX Li-Ion battery pack, belt clip, hand strap, flexible rubber antenna, operating manual
SPECIFICATIONS LMR / PMR Mini-TransReceiver
GENERAL
Frequency range

:

| | |
| --- | --- |
| IC-F51 |   136–174MHz |
| IC-F61 |   400–470MHz |

Number of Channels
: Max. 128 channels/ 8 banks
Channel spacing
: 12.5/20/25kHz
Antenna impedance
: 50Ω (SMA Type)
PLL channel step

:

| | |
| --- | --- |
| IC-F51 |   2.5/3.125kHz |
| IC-F61 |   5/6.25kHz |

Power supply requirement
: 7.2V DC
Current drain (approx.)

:

 
IC-F51
IC-F61
Transmit
5W
1.5A
-
4W
-
1.5A
1W
0.7A
0.8A
Recevie
stand-by
85mA
AF max.
300mA

Operating temperature range
: –25°C to +55°C
Dimensions (W × H × D)
(projections not included)
: 56 × 97 × 36.4mm
Weight (approx.; With BP-227)
: 280g
 
 
TRANSMITTER
Output power
Modulation system
: Variable reactance frequency modulation
Max. frequency deviation
: ±5kHz (wide)
  ±4kHz (middle)
  ±2.5kHz (narrow)
Frequency error
: ±2.5ppm
Spurious emissions
: 0.25µW (and below 1GHz)
  1.0µW (above 1GHz)
Modulation limiting
: 60–100% of Max. deviation
Audio harmonic distortion
: 3% typ. (AF 1kHz, 40% deviation)
Adjacent channel power
: 70dB Min. (wide, middle)
  60dB Min. (narrow)
Residual modulation
(With CCITT filter)
: 55dB typ. (wide)
  53dB typ. (middle)
  50dB typ. (narrow)
External MIC impedance
: 9-pin multi connector/2.2kΩ
 
 
RECEIVER
Sensitivity
: –4dBµV typ. (emf, at 20dB SINAD)
Squelch sensitivity
: –4dBµV typ. (emf, at threshold)
Adjacent channel sensitivity
: 75dB typ. (wide)
  73dB typ. (middle)
  65dB typ. (narrow)
Spurious response
: 70dB
Intermodulation
: 67dB typ.
Hum and noise
(With CCITT filtter)
: 55dB typ. (wide)
  53dB typ. (middle)
  50dB typ. (narrow)
Audio output power
: 0.5W typ. at 5% distortion with an 8Ω load
External SP connector
: 9-pin multi connector/8Ω
For orders under € 450 we charge € 25 order costs.
Prices shown on this website are before taxes, currency changes and shipping costs.
For an accurate price please contact our sales team at info@comm-co.com