Intrinsically Safe CPO Flashlight - 3AA eLED® CPO TS
Call for Price
*
Price may change due to echange rate.
The Lite-Ex® PL 10e is the result of consistent development of the successful Lite-Ex® PL 30e.
It is ultralight, powerful and suitable for daily use.
Intrinsically Safe CPO Flashlight - 3AA eLED® CPO TS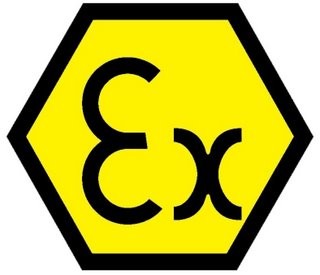 These flashlights combine the best of both worlds:
Lightweight with superior ergonomics, but still long-lasting and excellent in performance!
The build in TRS (Thermal Recovery Technology) partially restores the battery from the heat emitted by the torch.
One of the many features of these intrinsically safe flashlights is Proprietary Compound Path Optics (CPO) which permits high efficiency and compact size. Even though the 3AA and 3C eLED® CPO are the smallest intrinsically safe flashlights of its kind, they are specifically designed for workers wearing even the thickest gloves.
The 3AA eLED® CPO can be mounted to any helmet or hard hat using a helmet clip. Additionally, the 3C eLED® CPO is equipped with an ergonomic and very strong belt clip, which provides easy access and portability.
Features
Zone 1/21
TRS and CPO technology
Dust and waterproof (up to 3 m)
Corrosion-resistant
Pressure equalisation system
Product specifications
AMBIENT TEMPERATURE
-20 °C … +40 °C (-4 °F … +104 °F)
STORAGE TEMPERATURE
-40 °C … +50 °C (-40 °F … +122 °F)
POWER SUPPLY
3 x LR06 / AA (type-tested)
BULB
2W power LED
LUMINOUS INTENSITY
approx. 2,000 lux (at a distance of 1 m)
LUMINOUS FLUX
approx. 110 lumens
OPERATING TIME
6-8 hrs (continuous operation)
DIMENSIONS
approx. 134 x 41 x 35 mm
(5.3" x 1.6" x 1.4")
WEIGHT
approx. 150 g (5.3 oz) (with batteries)
PROTECTION RATING
IP67
For orders under € 450 we charge € 25 order costs.
Prices shown on this website are before taxes, currency changes and shipping costs.
For an accurate price please contact our sales team at info@comm-co.com