SH-400, personal alarm for use in ATEX environments
The PowerScan PBT9100 linear imager is a cordless device offering state-of-the-art performance in an industrial product and features standard Bluetooth® wireless technology. This linear imager introduces Datalogic's innovative new scanning technology, implementing a green scanning line which has the same definition of a laser beam with all the benefits of a linear imager.
SH-400, personal alarm for use in ATEX environments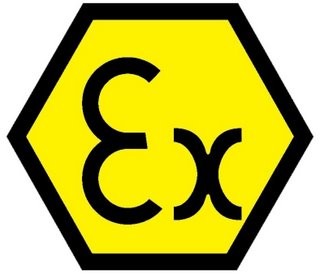 The SH-400 is characterized by its ATEX certification. The device has several keyboard shortcuts, making it versatile. By default, the SH-400 is equipped with a GPS and man down module. This allows automatic personal alarm. The device can also be equipped with SRD compatibility and ATEX certified accessories are available. This allows the SH-400 to communicate with indoor imaging beacons, additional emergency buttons and RF identification chips. The SH-400 is especially for use in explosive atmospheres. The device comes standard with a charger and charging adapter.
Can the unit also work standalone?
The device can operate standalone. Additional smart features from the portal do not work in that case.
What solution is the SH-400 suitable for?
This device is suitable for person alarming in combination with all available portals.
Is this device waterproof?
Yes, this device is waterproof to IP 67.
How long does the battery last?
The battery life depends on the settings. In most cases, the device runs on a single load for two to three days, but it may also take up to longer than one week. Charging is quick and easy, and the battery status is displayed in the portal.



What certification does the device have?
The SH-400 personnel alarm is certified according to the following EX and ATEX classification:
II 2 G Ex ib IIC T4 Gb
Zone 1 Category II Gas intrinsically safe temperature class 4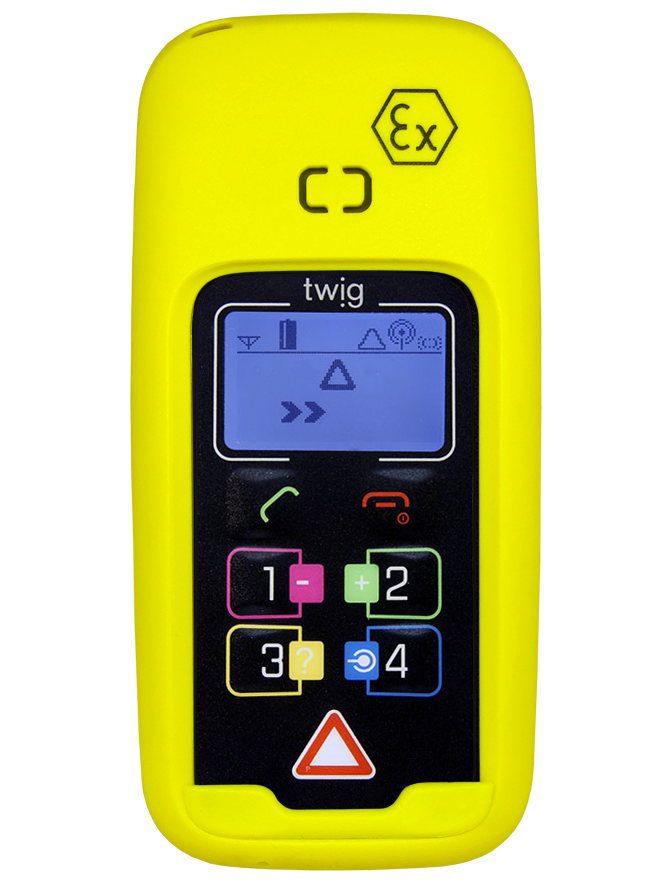 Calling and sending unlimited text messages
With one press of the button, a two-way voice connection between the device and the alarm sequencer is established. In addition, you can send messages to the device across Europe free of charge from the portal. The text messages can also be used for automatic notification at an event.
Personnel alarm with ATEX certification
The versatile SH-400 is ATEX certified allowing it to be used in ATEX environments. The personal alarm has optional man down alarm and SRD chip which allows for indoor localization with (ATEX) SRD beacons.
Indoor location thanks to SRD beacon technology
The SH-400 can be equipped with an SRD chip. This chip allows you to locate the devices indoors using SRD beacons. These beacons work on a battery that lasts four years. This allows the beacons to be easily installed. And the solution stays fully functional in case of power failure. The ATEX certification beacons have no replaceable battery.
Automatic attendance registration
Using the GPS feature, you can see in the portal whether the user is present in one of the locations set in the portal. The device automatically logs in and off at these locations. When using the BHV portal, the carrier will not be traced. Privacy is guaranteed!

Best coverage across Europe
The device comes with a multi-network SIM card. Automatically, the most powerful mobile network is used. This ensures you always have the best mobile coverage. In all of Europe
Man down detection and auto alarm
Optionally, the device can be equipped with a man down alarm. This alarm detects whether the user has failed (faint), does not move, or has been inactive for some time. The device sends an automatic alarm to the portal, the alarm sequel and / or other users.

Features:

Two-way speech connection
Text messages
Man down alarm
Localization via GPS
Indoor location via SRD technology

Specifications

Size: 18mm * 45mm * 98mm
Weight: 89 grams
Battery: Li-ion 1350 mAh
Operating temperature: -20 ° C ~ + 50 ° C
Display: LCD
Additional accessories:

Bearing Case (Ex)
Charger with adapter
Charging station
Car Holder
Car charger
SRD Beacon (Ex)
SRD tag
SRD emergency button
*bij order waarde beneden de 450 euro 25 euro klein order toeslag!
Prices as shown on this store are indicational and subject to 21% tax,
currency changes and shipping costs. For an accurate and special price please call or e-mail our support.