Call for Price
*
Price may change due to echange rate.
At Intrepid Safety Products we offer the only TÜV-tested safety gate in the world. A TÜV-certification means the product has been tested for safety and has met all the requirements. An easy-to-use safety gate closes guardrail openings. We believe this is the most efficient and durable way to protect employees from accidental falls
ATEX safety gate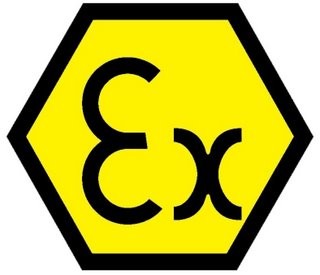 Which 2 characteristics are needed for a good safety gate ?
Must be strong enough to catch a person falling
Must return to the closed position
Benefits 
There arne many benefits to using our swing gates. But, there is only one thing that matters: you need a gate that works and guarantees safety! The intrepid safety gate is reliable, maintenance-free and at a low cost. We solve your problem once and for all. First see and then believe.
Description
Gate automatically closes by gravity
Returns closed when released
Design does not depend on springs, cams, bearings or the operator
Gate has a horizontal swing, not a vertical drop
Available in four sizes: opening (mm/inch) between posts specifies size.
UDG-22 (22"/560 mm)
UDG-27 (27"/690 mm)
UDG-32 (32"/820 mm)
UDG-37 (37"/950 mm)
Downloads

 Video
For orders under € 450 we charge € 25 order costs.
Prices shown on this website are before taxes, currency changes and shipping costs.
For an accurate price please contact our sales team at info@comm-co.com
Shipping costs may vary after receiving the package from the manufacturer. And a recalculation takes place.