ATEX Windows 8.1pro Tablet Panasonic FZ-G1 mk3 BT/WLAN
THIS PRODUCT IS EOL (END OF LIFE)


ATEX Zone 2 Windows 8.1pro Tablet Panasonic
FZ-G1CABFHEL
mk3 Bluetooth/WLAN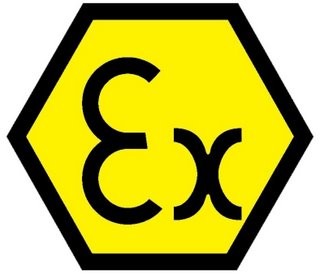 ATEX Zone 2 Windows 8.1pro Tablet Panasonic FZ-G1CABFHEL mk3 Bluetooth & WLAN
Not every tablet can take the bumps, knocks, drops and spills that come with extensive mobile use. And if you want a ruggedized tablet with a Windows® operating system, you need look no further than the FZ-G1. Engineered to not only withstand the hard knocks of life on the road, the FZ-G1 is built to operate flawlessly in every environment - from intense heat and sunlight, to pouring rain and freezing temperatures.
The ATEX Windows 8.1 Tablet Panasonic FZ-G1 is certified for use in Zone 2. The 10.1" Inch screen offers excellent mobility with a thin and lightweight design. The ATEX Tablet offers all around usability for various applications with outstanding battery life. Work inside the Zone and get the job done even quicker. The ATEX Toughpad FZ-G1 is equipped with an Intel i5 Processor and 4 GB of RAM memory. The Hard Drive boasts an 128 GB SSD providing the fastest loading speeds around.
The ATEX Windows 8 Tablet FZ-G1 offers a WWAN and 4G connection. Providing an internet connection even in places where no direct network is present. The ATEX Panasonic Tablet can only be operated with it's leather protection case inside the Zone. It offers usability up to 8 hours of operation without the need to charge the tablet. The ATEX Panasonic FZ-G1 has a front and rear camera for taking pictures while working inside Zone 2.
To keep your information safe the Panasonic Toughpad Rugged Tablet is TPM compliant, has an integrated hardware security lock slot and various password security features such as supervisor password, user password and HDD lock. The Panasonic FZ-G1 has various interface options including HDMI, Headset, DC input, usb 2.0, usb 3.0 and LAN port options. The Toughpad FZ-G1 has water resistance IP rating IPX5 and dust resistance IP6X.
The Panasonic FZ-G1 Tablet has a standard 3 year warranty, and is a trustable device of the excellent quality Panasonic can offer.
Note: The Ports can not be used while working in the Zone. The Leather Case protects the user from using the ports such as USB inside an area with a Zone 2 Declaration.
Specifications
Intel Core i5-3437U
Windows 8 Pro
10.1"WUXGA 1920x1200 Display
Capacitive 10 finger Multi Touchscreen
120cm Shock Resistant
IP 65 Water & Dust Resistant
Up to 8 hours battery life
1.1 KG Lightweight Design
Downloads
> Panasonic_FZ-G1_spec_sheet_2014.pdf
*Prices as shown on this store are indicational and subject to 21% tax, currency changes and shipping costs. For an accurate and special price please call or e-mail our support.
Check items to add to the cart or