BZD130 Series Explosion-proof LED Lighting
Call for Price
*
Price may change due to echange rate.
BZD130 Series Explosion-proof LED Lighting
BZD130 Series Explosion-proof LED Lighting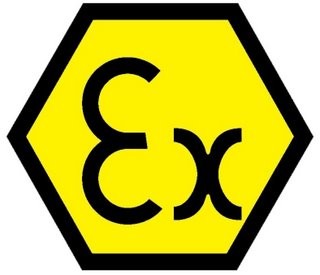 Product Introduction:
Scope of application
1. Applicable to explosive gas environment zone 1 and zone 2;
2. Applicable to flammable dust environment zone 21 and zone 22;
3. Applicable to Ⅱ A, Ⅱ B, Ⅱ C class explosive gas environment;
4. Applicable to the temperature group T1-T6 environment;
5. Widely used in oil refining, storage, chemical, pharmaceutical, textile, printing and dyeing, military and military facilities and other explosive dangerous places.
Features
1. Shell is made of aluminum alloy casting, and high-pressure electrostatic spray is taken after surface shot blasting;
2. LED light source uses internationally renowned brand chip;
3. Special constant current power supply, high efficiency, low power consumption, constant output power, and open circuit, short circuit, overheating protection. It ensures the reliable operation of LED light source and gives full play to LED high efficiency, energy saving, long life characteristics;
4. Lamps adopt thread, seam and adhesive explosion-proof structure. The explosion-proof performance is excellent and it meets the explosion-proof requirements Ⅱ C;
5. Good sealing structures are set among the joints of fixture. The seal rings are made of silicone rubber material with high temperature resistance and anti-aging performance. The shell protection class is up to IP66;
6. After the lamp shell surface is taken shot blasting and surface chemical treatment, the surface uses high-pressure electrostatic spray. It has strong corrosion resistance and the corrosion grade is up to WF2;
7. According to user requirements to increase the emergency function;
8. Steel pipe wiring.
Ordering Instructions
Light source has been configured before delivery and it can e used after connecting with the power supply.
Technical Parameters:
1. Explosion-proof mark: Ex d Ⅱ C T6 Gb / Ex tD A21 IP66 T80 ℃
2. Rated voltage:
1 20W-60W: AC90-264V, 50 / 60Hz
2 80W-120W: AC180-264V, 50 / 60Hz
3. Rated power: 20W, 30W, 40W, 50W, 60W, 80W, 100W, 120W
4. Light source type: LED
5. luminous efficiency:> 110lm / W
6. Power factor:> 0.95
7. Related color temperature: 5500K-6500K
8. Color rendering index: Ra> 75
9. Protection class: IP66
10. Corrosion protection grade: WF2
11. Ambient temperature: -40 ℃ ≤Ta≤ +40 ℃
12. Introduction specifications: G3 / 4 "
13. Applicable cable OD: φ9mm-φ14mm
14. With emergency device parameters:
1 battery charging time: ≤ 24h
2 emergency start time: ≤ 0.25s
3 emergency lighting time: ≥ 90min
Executive Standard:
GB3836.1 GB3836.2 GB12476.1 GB12476.5 IEC60079-0 IEC60079-1 IEC61241-0 IEC61241-1
Downloads

BZD130_Series_Explosion-proof_LED_Lighting-Comm-Co.pdf

For orders under € 450 we charge € 25 order costs.
Prices shown on this website are before taxes, currency changes and shipping costs.
For an accurate price please contact our sales team at info@comm-co.com