Flir Cx5 Atex infrared camera 160x120 pixels -20°C to 400°C - ATEX Zone 2
€2,045.00
*
Price may change due to echange rate.
Hs code: 9025190090
LvO/CoO: Estland
Flir Cx5 Atex infrared camera 160x120 pixels -20°C to 400°C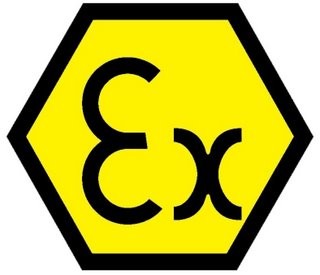 The FLIR Cx5 is certified for use in explosive atmospheres, eliminating the need to obtain work permits due to gas, vapor and dust, while making T-Class examinations quick and easy.
With FLIR MSX® image (Multi-Spectral Dynamic Imaging) and touch-screen operation, the Cx5 can be used to quickly identify potential problems to improve installation performance. The 3.5-inch touchscreen is easy to use and the 160×120 thermal resolution gives you accurate temperature readings of nearby targets. It can also make normal pictures. 
In the box:
Camera Cx5
FLIR Thermal Studio Starter
Wristband
USB cable
Restricted breathing test port
Carrier bag
Printed documentation
ATEX Certification:
II 3 G Ex nR IIC T4 Gc Tamb -20°C to +40°C
II 3 D Ex tc IIIB T135°C Dc Tamb -20°C to +40°C (applicable to Cx5 model only.)
Overview:
IR sensor 
160 × 120 (19,200 pixels)
Thermal sensitivity/NETD 
<70 mK
Field of view (FOV) 
54° × 42°
Minimum focus distance 
• Thermal: 0.1 m (3.94 in)
• MSX®: 0.3 m (11.8 in)
Image frequency 
8.7 Hz
Focus 
Focus free
Spectral range 
8–14 µm
Screen size 
3.5 in
Visual camera 
5 MP
Digital camera focus 
Fixed

Image Presentation
Image adjustment 
• Automatic level and span
• Manual level and span
• 1-Touch level and span
Image modes 
• Infrared image
• Visual image
• MSX (Embossed visual details on thermal image)
• Picture-in-picture (IR area on visual image)
Gallery 
Thumbnails and custom folder structure
Color palettes 
• Iron
• Gray
• Rainbow
• Arctic
• Lava
• Rainbow HC
Screen rotation 
Yes
Touchscreen 
Capacitive touch
Measurement & Analysis
Object temperature range
-20 to 400°C (-4 to 752°F)

Accuracy
At ambient temp. 15 to 35°C (59 to 95°F) and object temp.
above 0°C (32°F)
0 to 100°C (32 to 212°F): ±5°C (±9°F)
100 to 400°C (212 to 752°F): ±5%

Measurement functions
• Spot
• Box with max./min.

Measurement correction
• Emissivity; matt/semi-matt/semi-gloss + custom value
• Reflected apparent temperatur
• Atmospheric compensation
Image Storage & Streaming
Storage media 
Internal memory and onboard FLIR Ignite cloud connectivity
(with Wi-Fi)
Image storage capacity 
>5000 images
Image file format 
Standard JPEG, 14-bit measurement data included
Communication & Connectivity
Wi-Fi® 
802.11 a/ac/b/g/n (2.4 and 5 GHz)
USB 
USB 2.0, Type-C connector
Bluetooth® 
PAN
Image upload 
Directly upload images to FLIR Ignite cloud library and
services
Additional Information
Dimensions
(L x W x H) 9.3 x 3.9 x 3.7 in (235 x 100 x 95 mm)

Battery type
Rechargeable built-in Lithium ion battery

Battery operating time
4 hours

Charging system
USB-C (1 A)

Charging time
2 hours

External power operation
5 V, USB-C

Operating temperature range
-10°C to 50°C (14°F to 122°F)

Storage temperature range
-40°C to 70°C (-40°F to 158°F)

Encapsulation
Camera housing and lens: IP54 (IEC 60529)

Drop test
Designed for 2 m (6.6 ft)

Weight (including battery)
0.69 kg (1.52 lb)

Size
(L × W × H) 168 mm × 112 mm × 42 mm (6.6 in × 4.4 in × 1.7 in)

Tripod mounting (built-in)
UNC ¼"-20

*Certifications

EN EIC 60079-0: 2018
EN EIC 60079-31: 2014
EN EIC 60079-15: 2019

IEC 60079-15: 2017
IEC 60079-0: 2017
IEC 60079-31: 2013
Downloads

Flir Cx5 Atex datasheet.pdf


Flir Cx5 ATEX certificaat.pdf
For orders under € 450 we charge € 25 order costs.
Prices shown on this website are before taxes, currency changes and shipping costs.
For an accurate price please contact our sales team at info@comm-co.com
Shipping costs may vary after receiving the package from the manufacturer. And a recalculation takes place.