IS-TC1A.1 thermal camera - Zone 1/21
€995.00
*
Price may change due to echange rate.
The thermal camera IS-TC1A.1, in combination with the industrial smartphone IS530.1 detects temperatures in the Ex-hazardous area from -40 °C to 330 °C in a matter of seconds. The thermal images and videos are processed and documented directly via the ISM interface of the IS530.1 smartphone.


423265308
IS-TC1A.1 thermal camera - Zone 1/21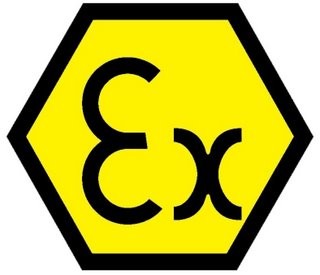 ADVANTAGES
Capture, analyze and document thermal images
Direct data transfer via multifunctional (ISM) interface
Direct interface connection with the device, no Bluetooth® necessary
Power supply via the connected device, therefore no battery necessar
Technical features
Sensor resolution
200 (h) x 150 (v)
30000 pixel
FixFocus
Digital zoom via App
Sensor sentivity
65 mK (typical)
Frame rate
<9 Hz bis 32 Hz
Scene dynamic range
-40 °C bis 330 °C
Temperature accuracy
±7 °C and 7 % (at 5 °C to 140 °C)
±10 °C and 10 % (at 140 °C to 330 °C)
Field of view
35 ()
26 ()
Detection range
up to 300 m
Recognition range
up to 75 m
Identification range
up to 25 m
Types of protection
IP67
MIL-STD 810H
Usable from -10 °C to 60 °C
Approvals:
ATEX (Europe)
approved
II 2G Ex ib IIC T4 Gb
II 2D Ex ib IIIC T135°C Db
IECEx (International)
approved
Ex ib IIC T4 Gb
Ex ib IIIC T135°C Db
For orders under € 450 we charge € 25 order costs.
Prices shown on this website are before taxes, currency changes and shipping costs.
For an accurate price please contact our sales team at info@comm-co.com
Shipping costs may vary after receiving the package from the manufacturer. And a recalculation takes place.