Call for Price
*
Price may change due to echange rate.
Being able to cycle around safely in an ATEX zone at night. That's what this lightning set offers you! With this lightning set you will be clearly visible to other road users in the dark.
Markerlite ML15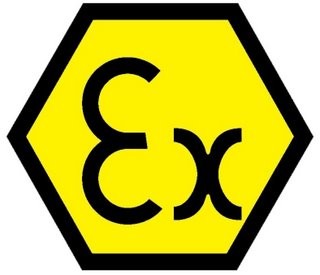 Explosion Proof  Markerlite ML15
In dark and reduced visibility environments, the Markerlite can be used in many hazardous area applications to clearly highlight the position of personnel or hazards, ranging  from personal identification on protective headwear, clothing and site bicycles to escape route, exit and equipment marking.
Two coin primary cells power an ultra bright 'fitted for life' LED light, available in white, red or amber, with switchable flashing (up to 65 hours output) or static (up to 25 hours output) functions, to deliver an excellent wide angle beam of 180° light, visible from front and sides.
The Markerlite can be securely fixed and left in position for extended periods of time to continuously highlight dangers and obstacles to minimise the risk of injuries and accidents - easily mounts on a headband strap or fixes to a tube using a cable tie (supplied) and grip pad stops rotation.  Equally its small size and weight, less than 37mm in diameter and 23 grams with batteries, make it ideal for carrying on your person. 
Built for longevity and total reliability, the Markerlite has robust single handed switching for operation and function selection, drop and impact resistant polycarbonate enclosure and lens and is IP67 dust tight and protected against the effects of immersion up to 1m under water.
The Markerlite is supplied ready to use with integrated clip, re-usable cable tie, batteries and instructions.
Downloads

 datasheet.pdf

 atexcert.pdf

 iecexcert.pdf

 instructions.pdf
For orders under € 450 we charge € 25 order costs.
Prices shown on this website are before taxes, currency changes and shipping costs.
For an accurate price please contact our sales team at info@comm-co.com
Shipping costs may vary after receiving the package from the manufacturer. And a recalculation takes place.