Point Blue ATEX / IECEx 3G Modem
Call for Price
*
Price may change due to echange rate.
Point Blue is an intrinsically safe, ATEX and IECEx certified compact Logger/RTU
with a 3G modem with GPRS fallback, internal and/or external antenna, flexible
I/O options, Modbus and SDI-12 master capability and a submersion sensor.
Point Blue ATEX / IECEx 3G Modem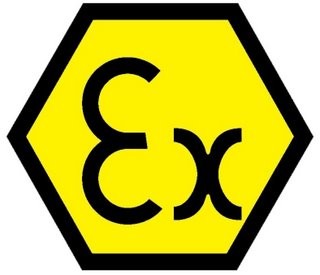 ATEX / IECEx 3G Modem 
II 1G Ex ia IIB T4 Ga (-20°C ≤ Ta ≤ +50°C) Atex: Baseefa15ATEX0045X IECEx: BAS 15.0027X
THIS PRODUCT IS AN ATEX MODEM
Point Blue provides real-time remote monitoring of up to 5 programmable sensors. It has software
programmable I/O functionality for hundreds of configurable combinations and includes support for
analogue, digital and counter inputs. The Point Blue can also communicate with third-party serial devices
over Modbus (using RS232 and RS485) or SDI-12. In addition to the multiple configuration options the
Point Blue offers local monitoring of battery voltage, cellular signal strength and ambient temperature.
Key features
Real-time remote monitoring of up to 5 sensors
Software configurable I/O; supports AI, CI and DI
Powers external current loop and active voltage sensors
Tri-band 3G modem with quad band GSM/GPRS fallback with auto switching internal and external antenna
Lithium battery with an expected life of 5+ years
IP68 enclosure is submersible to 4 meters for 4 days
Connects to Medina, DNP3 or WITS DNP3 Masters
Can operate in isolation uploading data to a FTP server
Modbus master communicating over RS232 and RS485
SDI-12 interface for third party serial devices
Remote firmware upgrade
Remote configuration
Patented integral submersion sensor
Rich telemetry functionality including dynamic trending/logging and intelligent alarm reporting
Flexible integrated installation bracket
Automatic external power source detection
Non IS variant available - Point Orange
Downloads

 PointBlueFlyer.pdf