Call for Price
*
Price may change due to echange rate.
ATEX sMRT AU10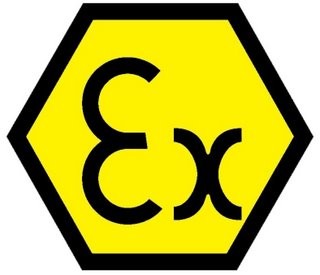 Environmental Resistance:
IP68
Operating Temperature:
-20°C to+55°C
Storage Temperature:
-45°C to+70°C
Operating Humidity:
To 95% non-condensing
Shock:
20G min
Vibration:
EuroCAE ED-14F
Compass Safe Distance:
30cm (for <1° deflection)
Flammability Rating:
ED 14F 26.3.3 Category C:
Battery:
6V Li-MnO2
Buoyancy:
Buoyant (index=9%)
Transportation:
Air cargo UN 3091 not hazardous
Dimensions (Case):
80mm x 95mm x 35mm
Weight:
250g
EMC:
EN 301 489-22 V1.3.1, EN 301 489-1 V1.8.1
Electrical Safety:
EN 60950-1:2006
Marine:
IEC 60945:2002
Radio (121.5MHz):
EN 302 961 V1.2.1, RTCM 11901.1:2012
Radio (AIS):
EN 303 098 V1.2.1, RTCM 11901.1:2012
Air Band Frequencies:
121.500MHz
Distress Modulation:
AM compliant to ITU-R M.690-2 (2012)
Marine-Band Frequencies:
161.975, 162.025 MHz (AIS1, AIS2)
Marine-Band Power:
1W EIRP nominal
VHF Antenna:
Centre-fed dipole, comprising coaxial cable and 1/8 coil whip
GPS Antenna:
Circular-polarised wide-angle bulb
Operating Time:
>12 hours continuous
Standby Battery Life:
>3 years
Permanently Armed:
12 hours operation if armed for 12 months
GPS Position Update:
Minimum of 6 per minute:
GPS Time GPS Time To First Lock:
Typically <1 minute under normal operating conditions
Alert Indication:
Audible and visible
Activation:
Manual plus automatic water activation
Self ID:
ITU-R M.585 compliant factory programmed freeform Maritime Identity with 972 prefix
For orders under € 450 we charge € 25 order costs.
Prices shown on this website are before taxes, currency changes and shipping costs.
For an accurate price please contact our sales team at info@comm-co.com
Shipping costs may vary after receiving the package from the manufacturer. And a recalculation takes place.