TC77ex -NI Touch Computer for Zone 2/Div. 2
Call for Price
*
Price may change due to echange rate.
Features
* Extreme rugged
* Exchangeable strong battery
* High quality integrated camera
* Dual Sim Slot
* Professional accessories
* Integrated scan functionality
TC77ex -NI Touch Computer for Zone 2/Div. 2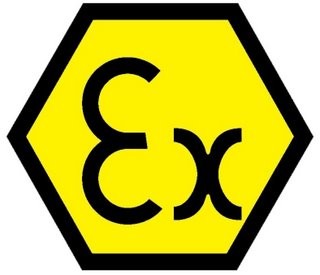 Your workers in the field needs a mobile PC to speak with others and to acess data. Just in this manner would they be able to work with greatest productivity and improve service to clients. You might want to furnish your staff with a venture class hand-held gadget that has been intended for field use – your workers, in any case, expect a gadget that has a similar degree of advancement and which is as simple to use as their own cell phone. The touch PCs in the TC77-NI arrangement meet these necessities since they have been enhanced for use in business. An extreme plan for dependable, ordinary activity. Admittance to for all intents and purposes all data in your back-end frameworks any place and at whatever point you need it. The capacity to gather more sorts of information speedier than any other time in recent memory. Quick Push-to-Talk correspondence with field staff, line chiefs, despatch organizers and associates in the workplace. 4G LTE uphold for strong, remote associations in the quickest cell phone networks on the planet. Also, a broad scope of extras which fulfills the novel needs of for all intents and purposes every portable worker. The TC77-NI arrangement – a basic method of outfitting your field group with a genuine versatile office – presently likewise in a possibly touchy air.
Technical data
Camera:
back sede: 13 MP autofocus
front side: 5 MP fixed focus
Protection class:
IP 64
Operating system:
Android 10 with Mobility Extension
CPU:
Qualcomm Snapdragon™ 660 Octa-Core, 2,2 GHz
Data capture:
!D/2D Documents, Photos/Videos
Display:
1280 x 720 Pixel
Marking:
ATEX:

 II 3G Ex ic op is IIC T5 Gc

 II 3D Ex ic op is IIIB T100 °C Dc IP 64
IECEx:
Ex ic op is IIC T5 Gc
Ex ic op is IIIB T100 °C Dc IP 64
ETL 5012876:
Class I Div. 2 Groups A, B, C und D
Class II Div. 2 Groups F, G
Class III
Temperature class T4
Downloads

 Data Sheet - TC77ex -NI Touch Computer.pdf


 Brochure - TC77ex-NI.pdf

 Accessories - TC77ex-NI.pdf
For orders under € 450 we charge € 25 order costs.
Prices shown on this website are before taxes, currency changes and shipping costs.
For an accurate price please contact our sales team at info@comm-co.com
Shipping costs may vary after receiving the package from the manufacturer. And a recalculation takes place.