TETRA THR9 Ex - protected Handheld Radio
Call for Price
*
Price may change due to echange rate.
ecom instruments has further expanded its product range in the field of digital wireless technology with the new rugged THR9 Ex TETRA hand-held radio from Airbus.
The device is developed and produced in Germany. The distribution is managed by authorized distributors of Airbus. We will pass your request through to appropriate sales managers.
If you have any further queries for the product or compatible accessories, please do not hesitate to contact us. Please find more information on the radio communications business of Airbus on www.securelandcommunications.com.
TETRA THR9 Ex - protected Handheld Radio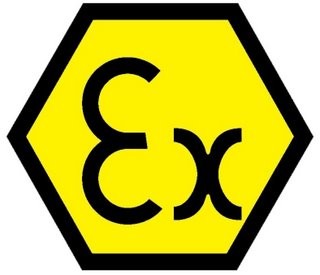 It's approval for use in areas subject to dust and gas build-up, as well as an IP65 classification, which signifies that the radio is protected against external influences, make the THR9 Ex an attractive option for numerous applications.
Thanks to the radio's display, which is the largest available on the market, its keypad for direct data entry and its easy and comprehensible menu guidance, the THR9 Ex is the leading product on the TETRA market in the field of ex-applications. The radio is equipped with a 1280 mAh rechargeable battery which guarantees extensive talk and standby time.
Features:
GPS receiver
Lifeguard - the enhanced "Man-Down" function
QVGA color display with up to 262,144 colors
Vibration alert
Alphanumeric keypad
Robust design: Water, dust and shock-resistant acc. to IP65 classification
Side connector for audio and data accessories
Night Vision - easier to use the radio in the dark
Technical Data:
WAP 2.0 over TETRA IP packet data
Speed dialling (one-touch dialling)
Internal smart card slot
Connector for external antenna (car kit)
KEYBOARD
Alphanumeric keypad
FREQUENCY RANGE
380 MHz - 430 MHz, 450 MHz
DISPLAY
QVGA full color display
Supports up to 262,144 colors with 240 px x 320 px
Display rotation through 180°
AMBIENT TEMPERATURE
-20 °C … +55 °C (-4 °F … +131 °F)
EN 300 392 V+D wireless interface
EN 300 394 V+D conformance testing
DIMENSIONS
133 mm x 58 mm x 40 mm
(~ 5.2" x 2.3" x 1.6")
WEIGHT
360 g (~ 12.7 oz )
PROTECTION RATING
IP65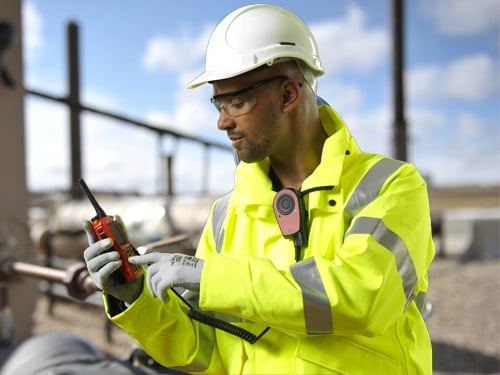 TETRA THR9 Ex [RC-49, RC-50, RC-51]
 II 2G Ex ib IIC T4 Gb
 II 2D Ex ib IIIC T135°C Db IP6X


Ex ib IIC T4 Gb
Ex ib IIIC T135°C Db
TETRA THR9 Ex [RC-27, RC-31, RC-40]
 II 2G Ex ib IIC T4 Gb
 II 2D Ex ib IIIC T96°C Db IP6X
Class I, Zone 1
AEx ib IIC T4
Zone 21 AEx ibD T96°C
-20°C ≤ Ta ≤ +55°C
Ex ib IIC T4 Gb
Ex ib IIIC T96°C Db
Downloads

 THR9_Ex_EN_datasheet_Comm-Co.pdf
For orders under € 450 we charge € 25 order costs.
Prices shown on this website are before taxes, currency changes and shipping costs.
For an accurate price please contact our sales team at info@comm-co.com
Shipping costs may vary after receiving the package from the manufacturer. And a recalculation takes place.